↓
Around the everyday objects that surround us, light falls. The camera captures the rays that bounce back. That is how we make pictures. I place my camera directly in front of the television, with the view directed not towards the screen but rather back towards the room. The room is in a long dialogue with the ideas transmitted by the television, submerged in its light.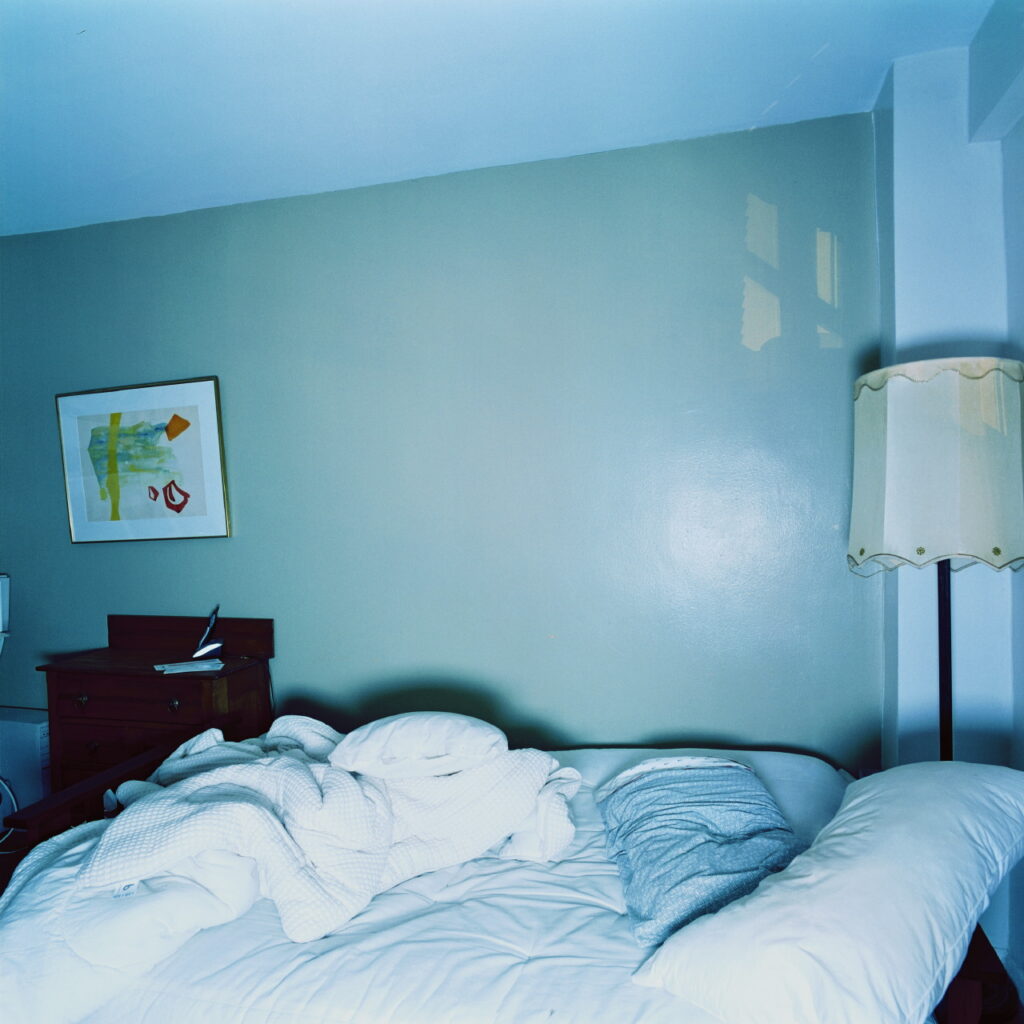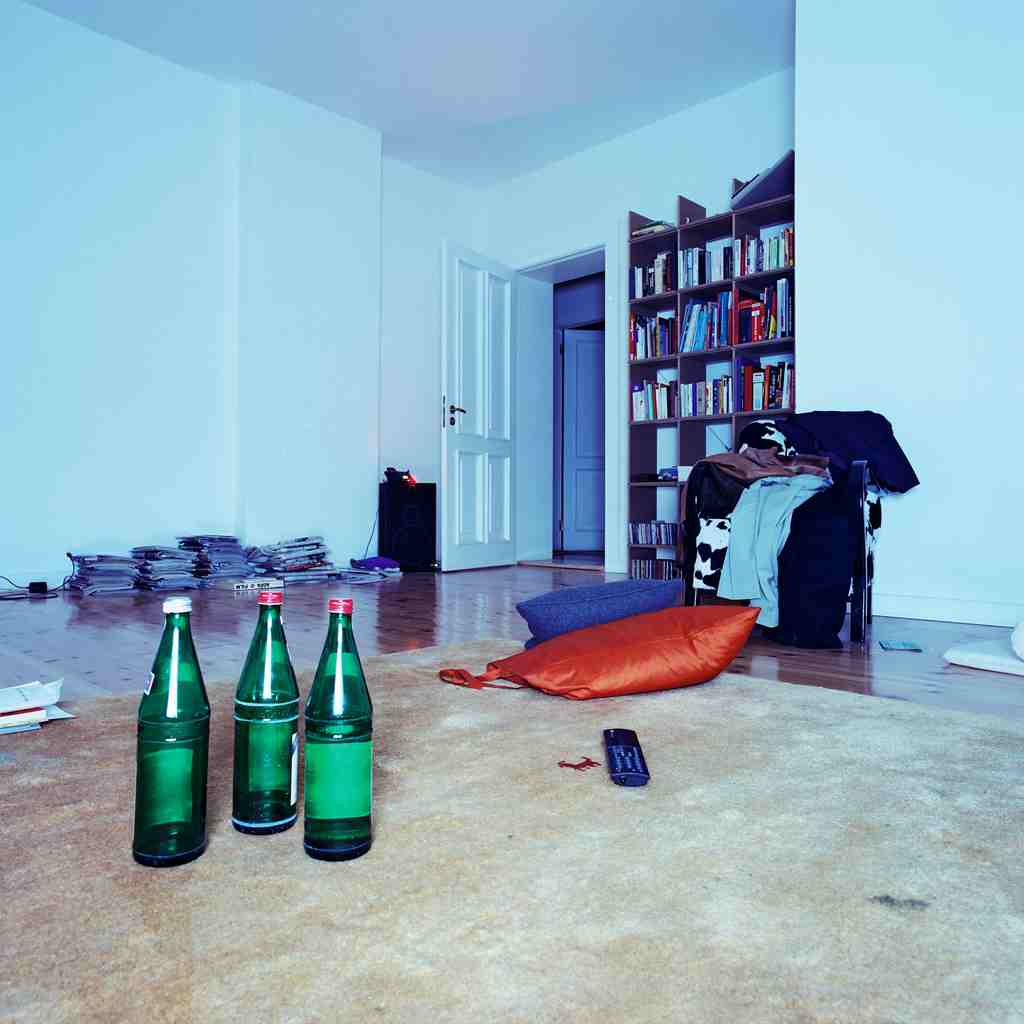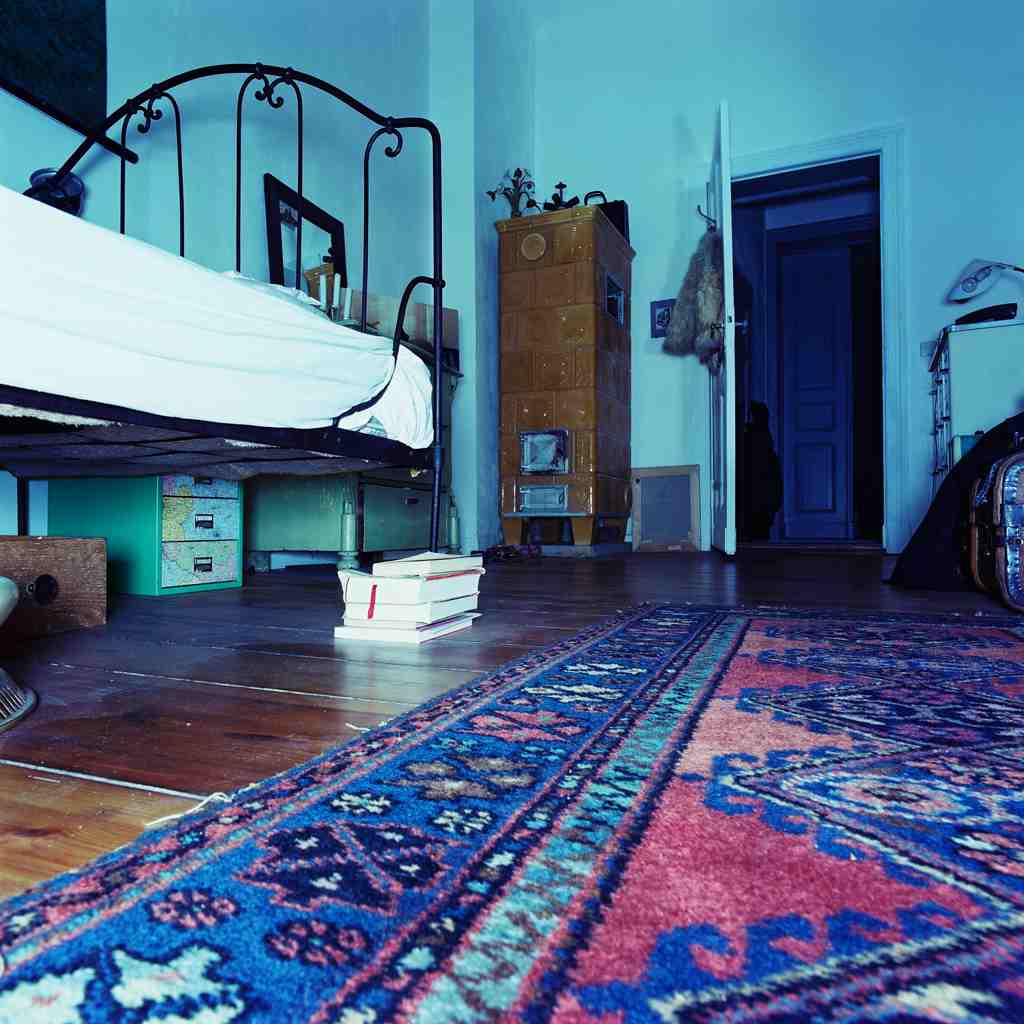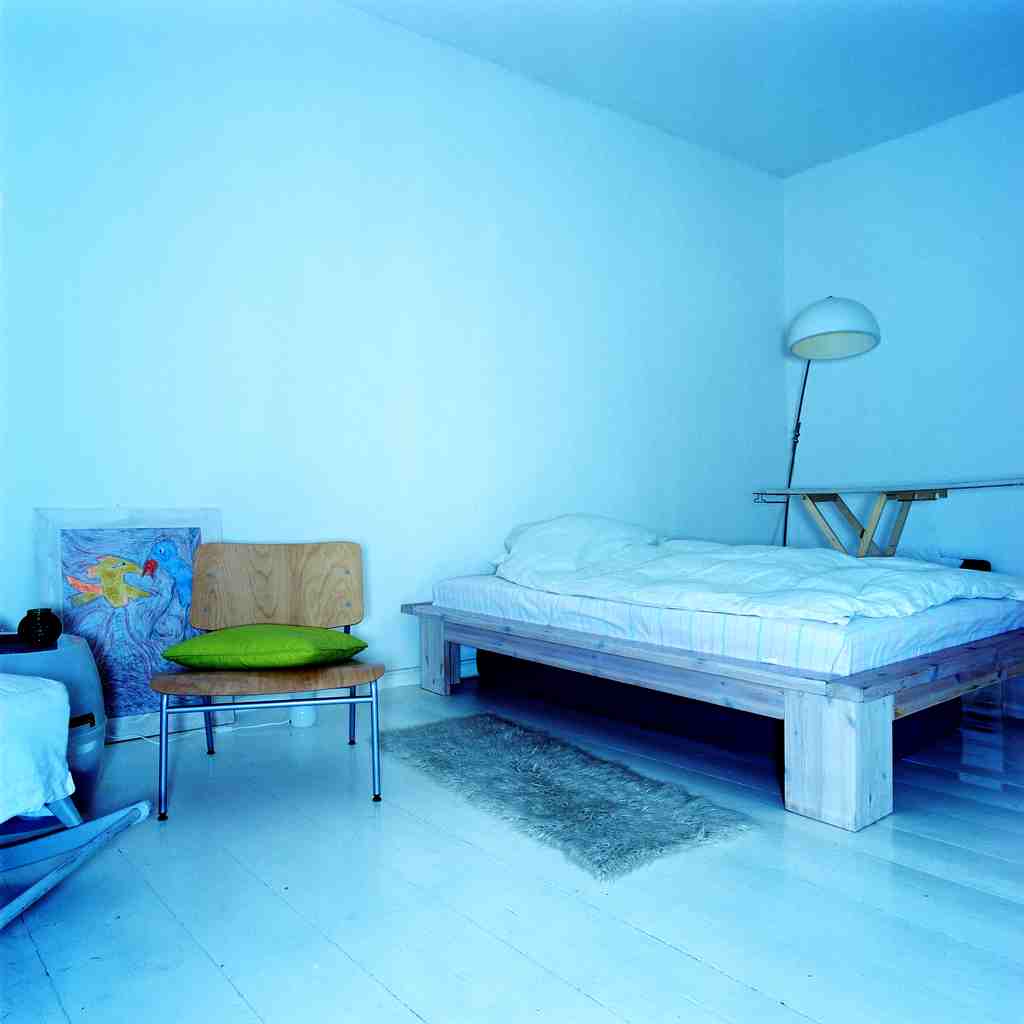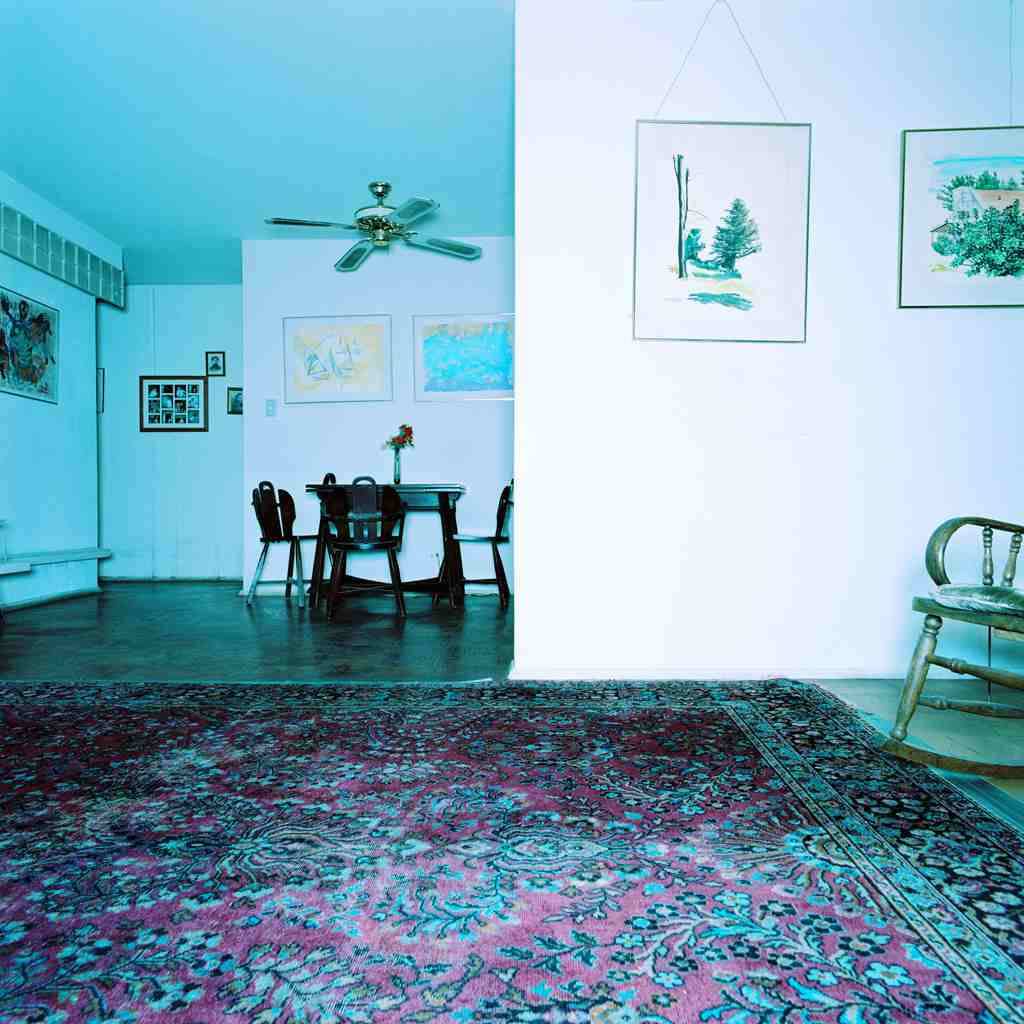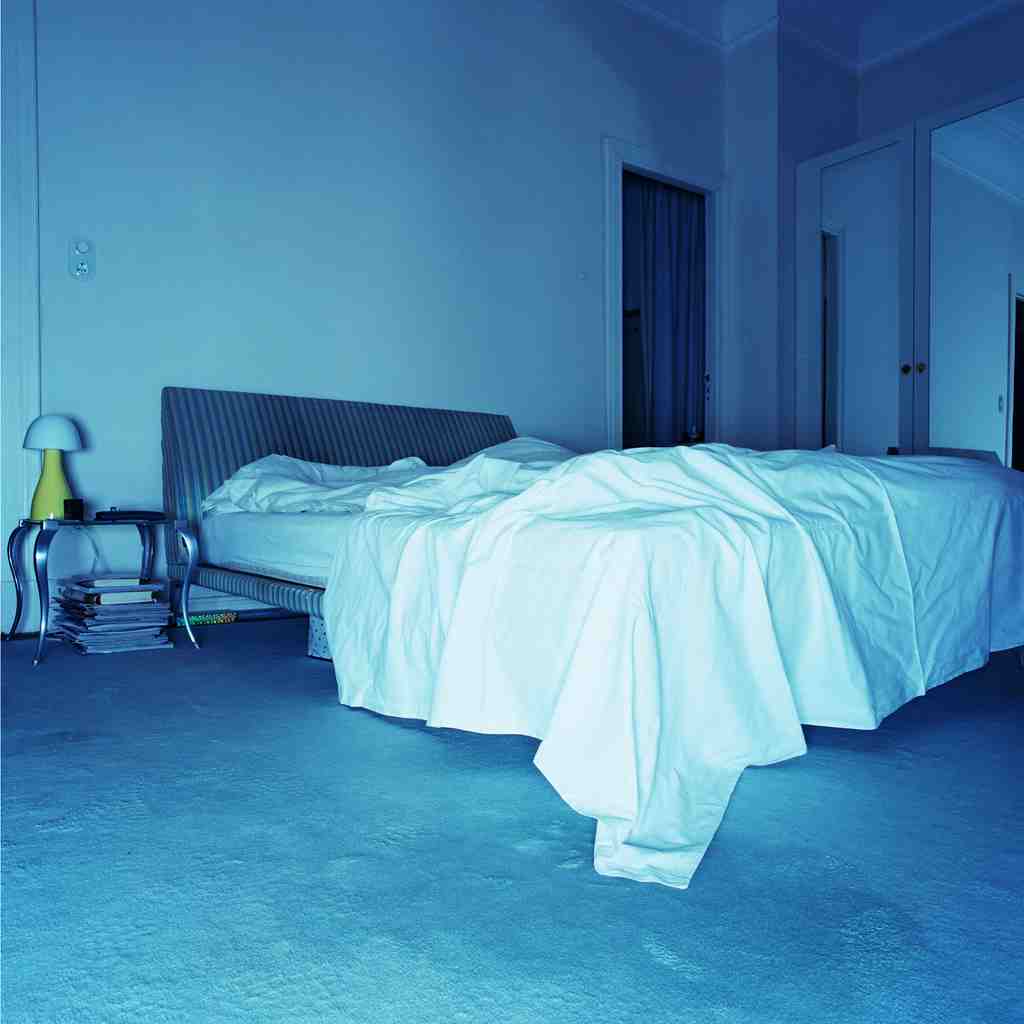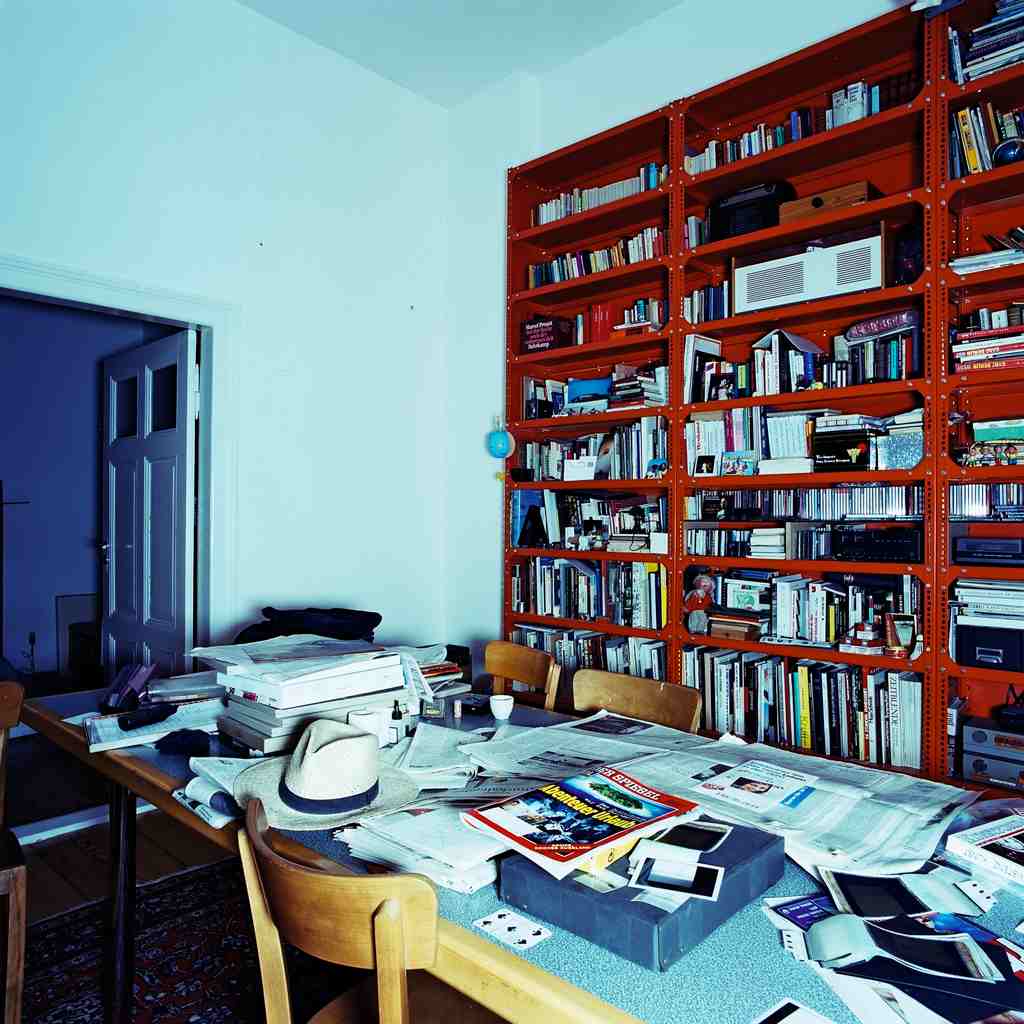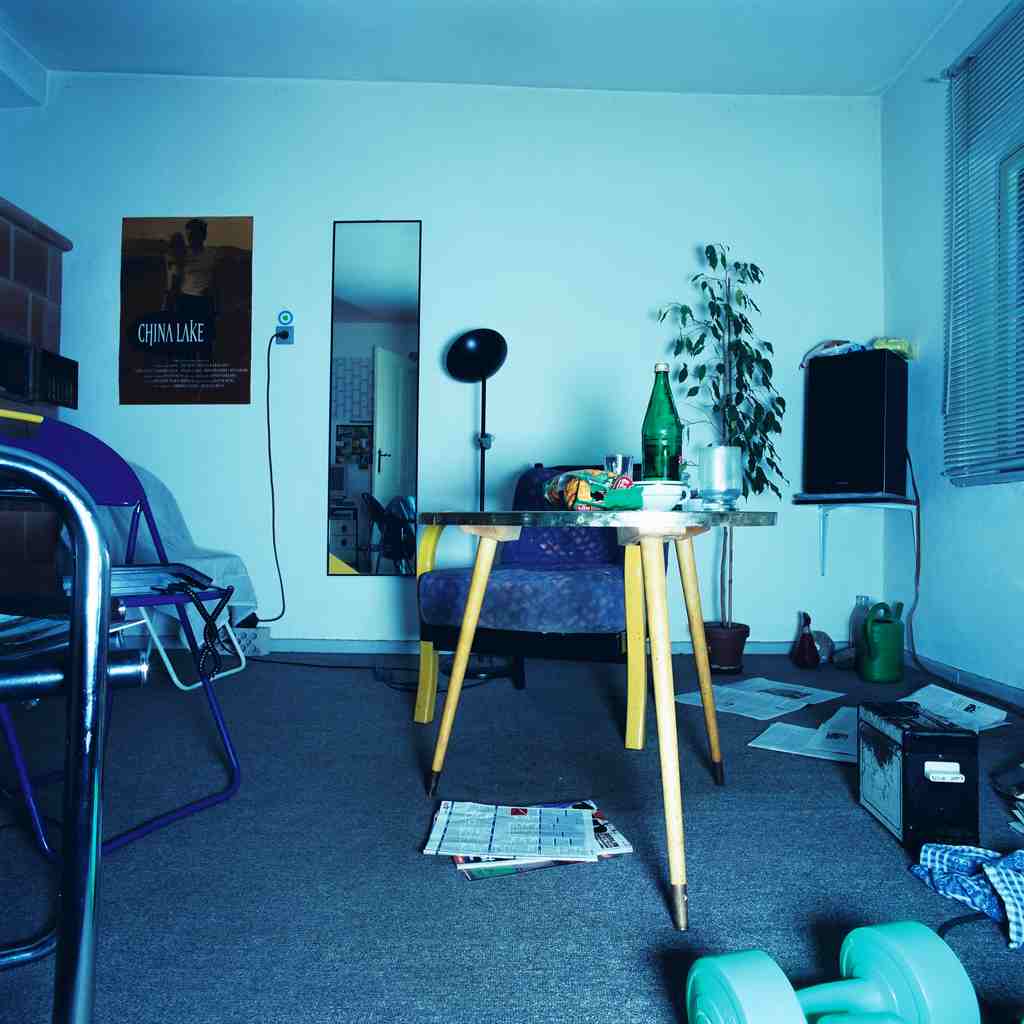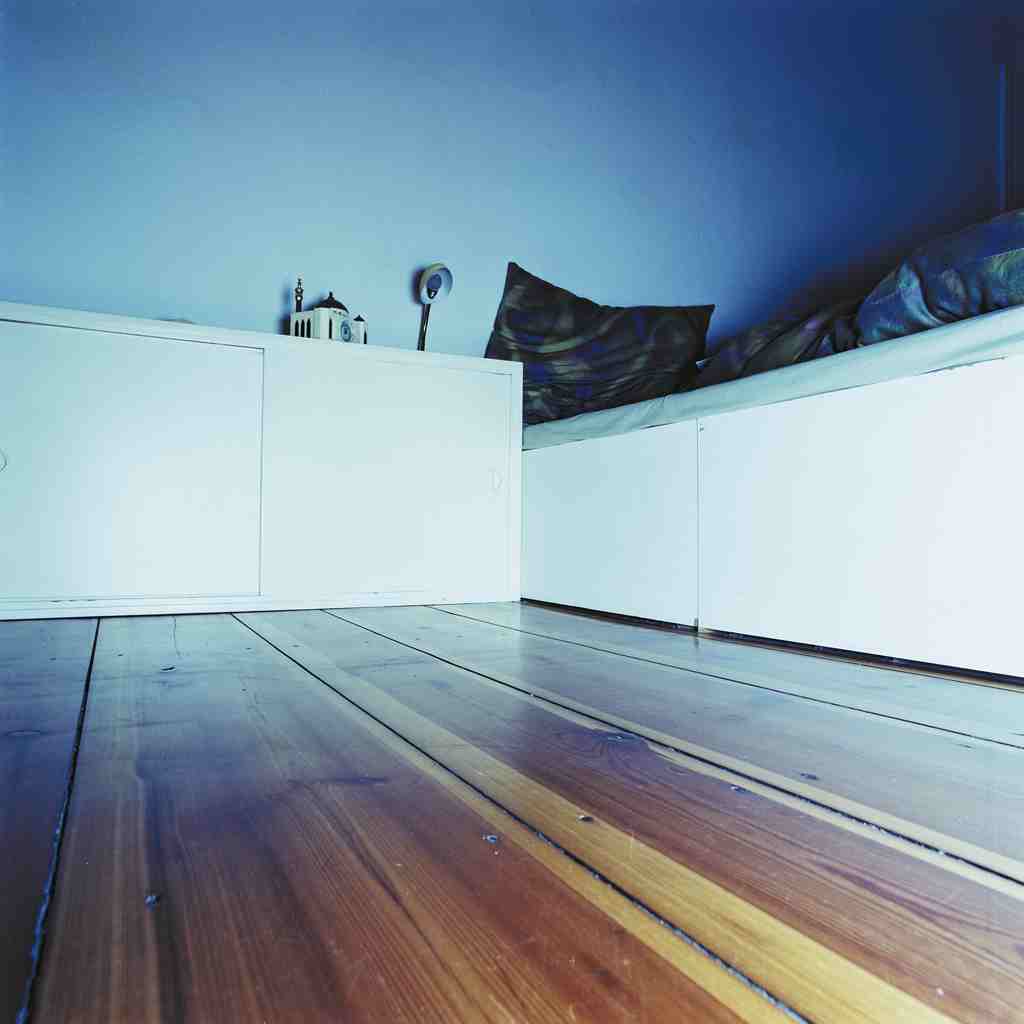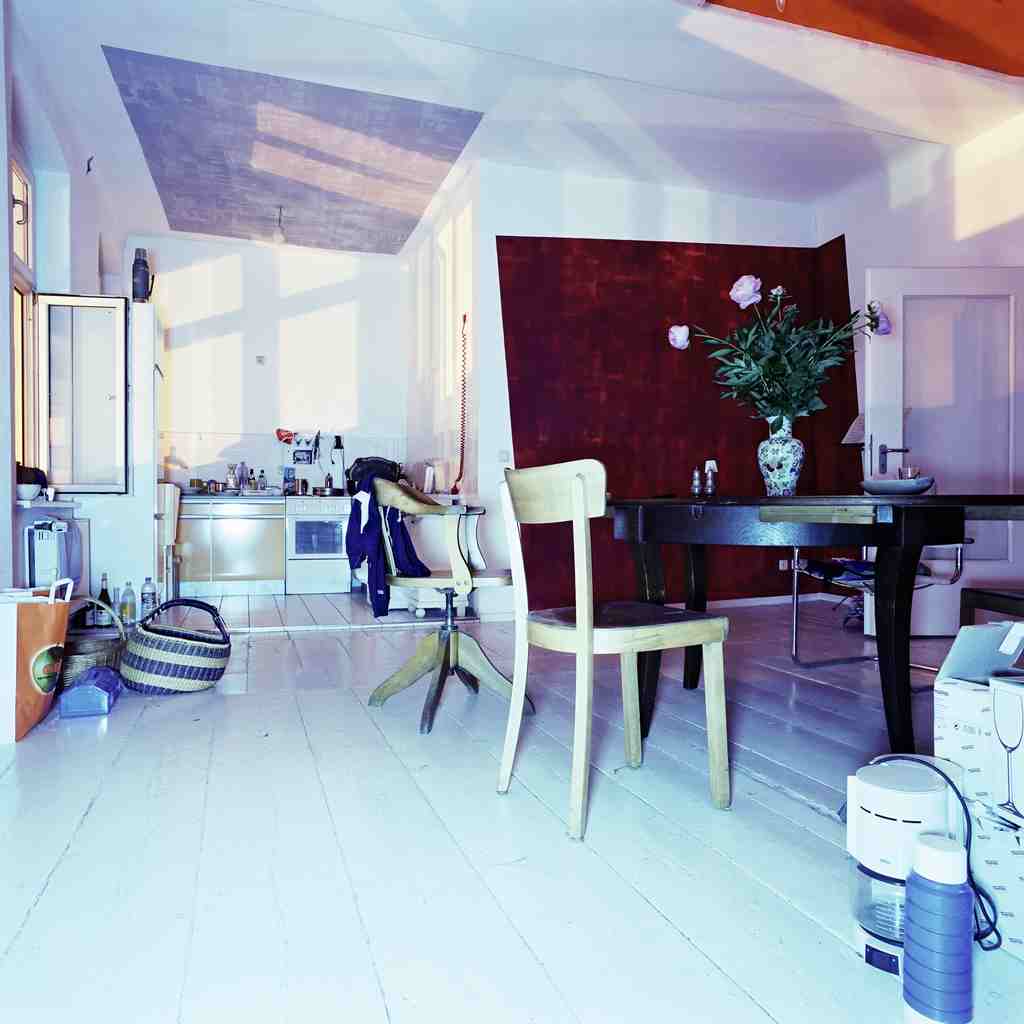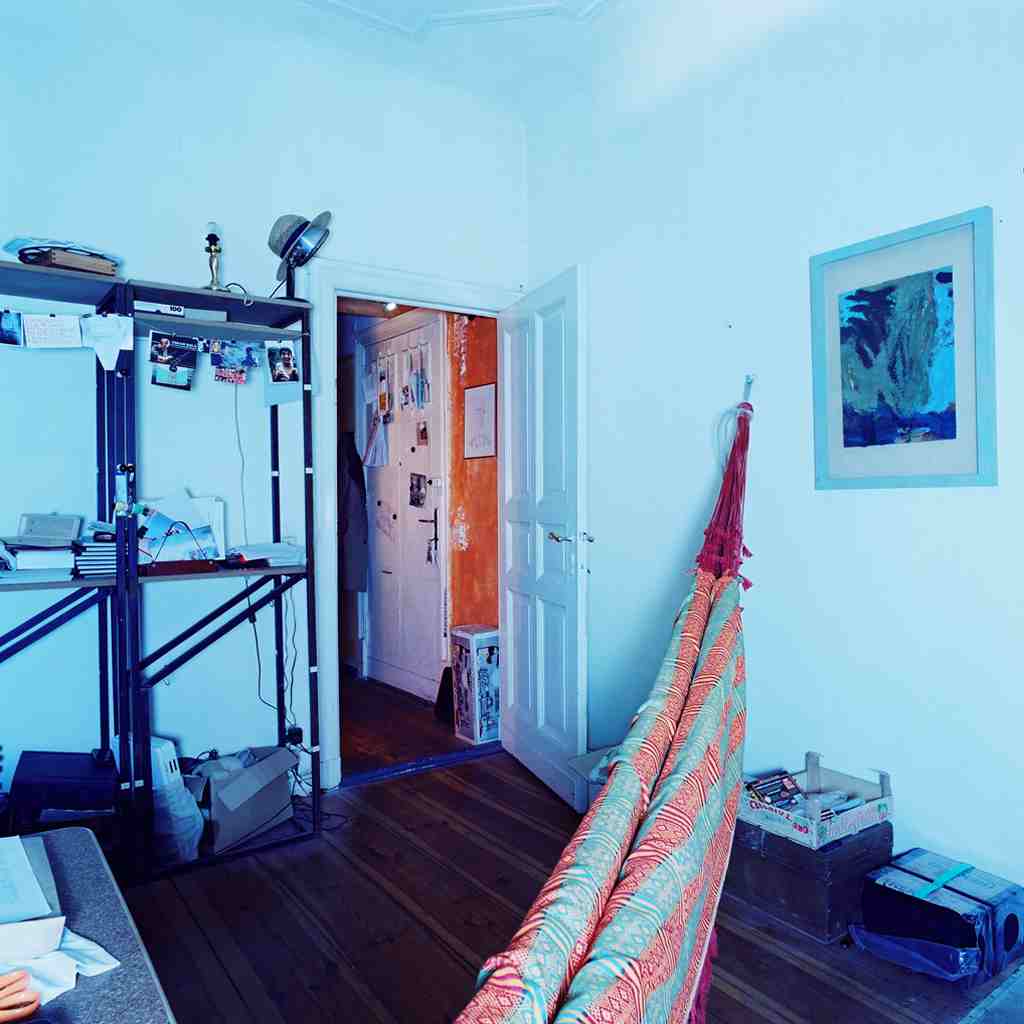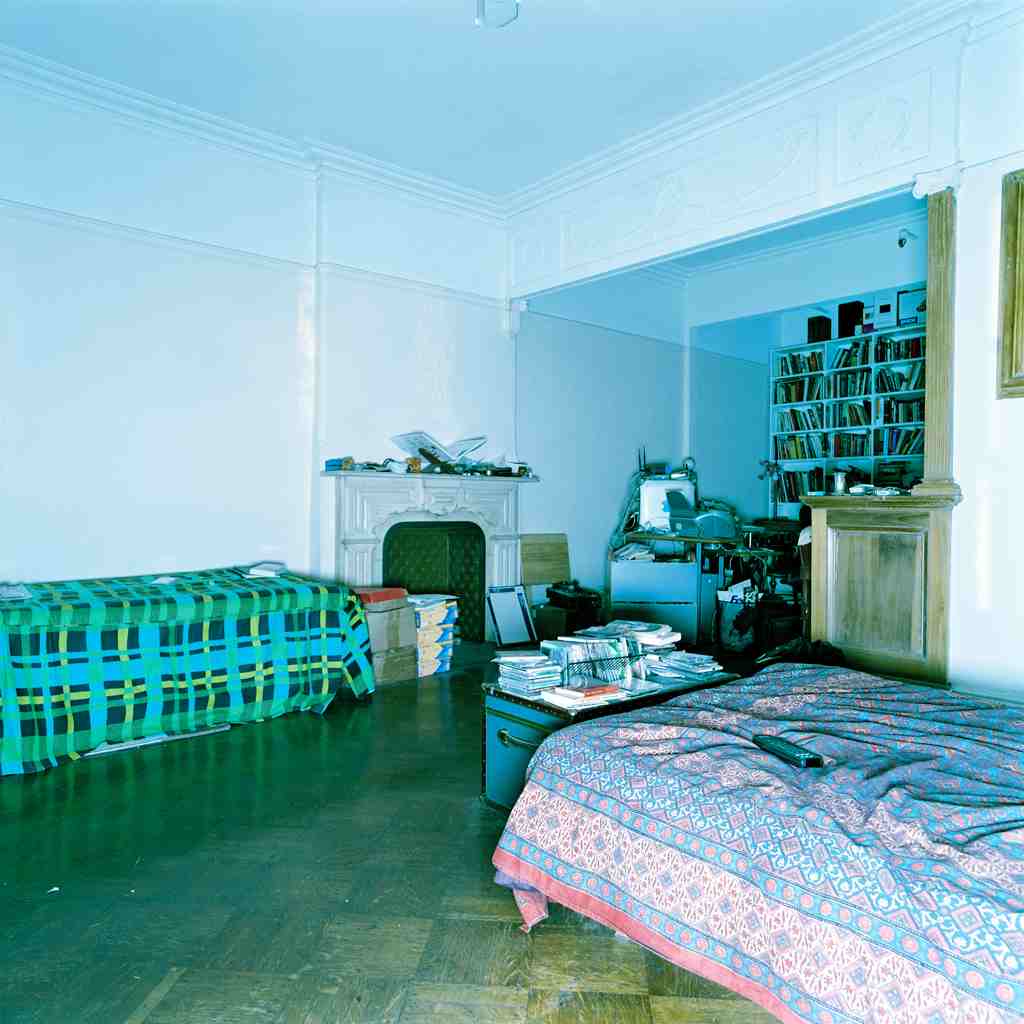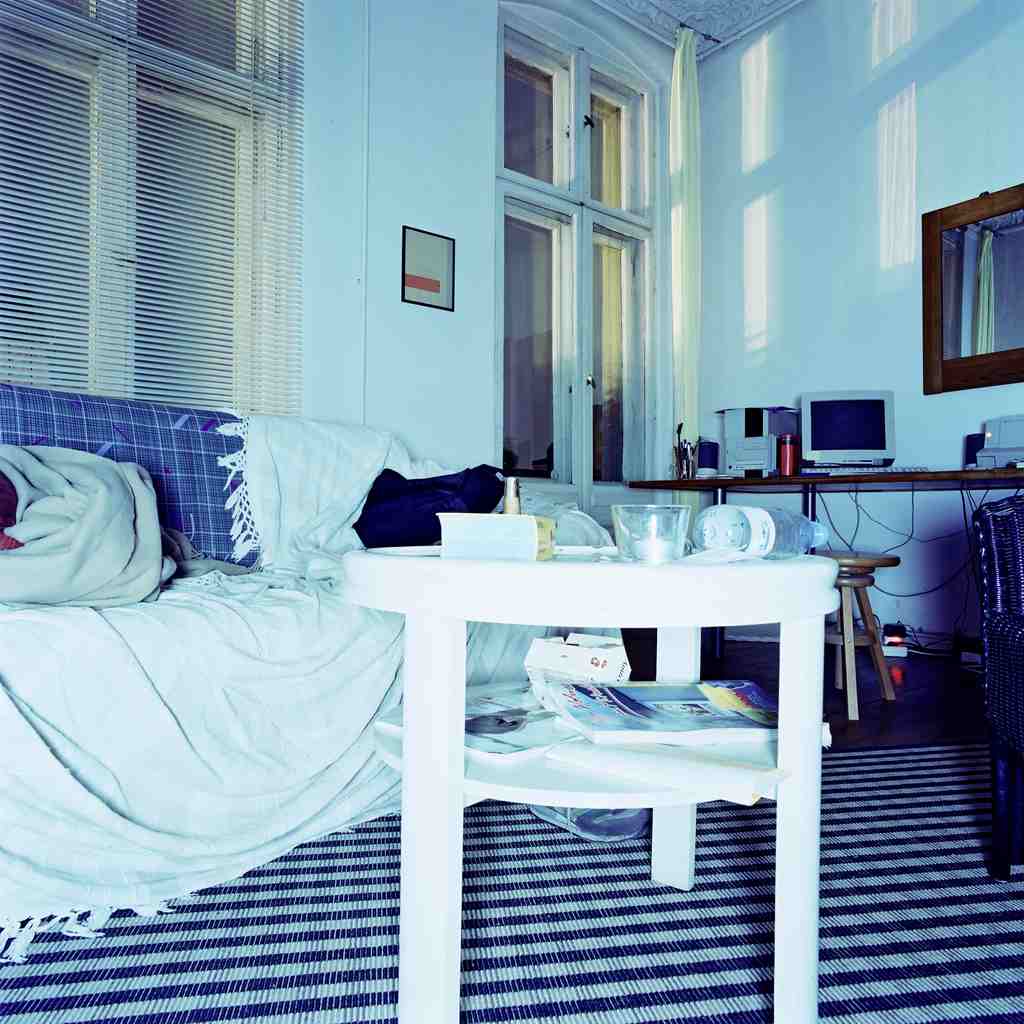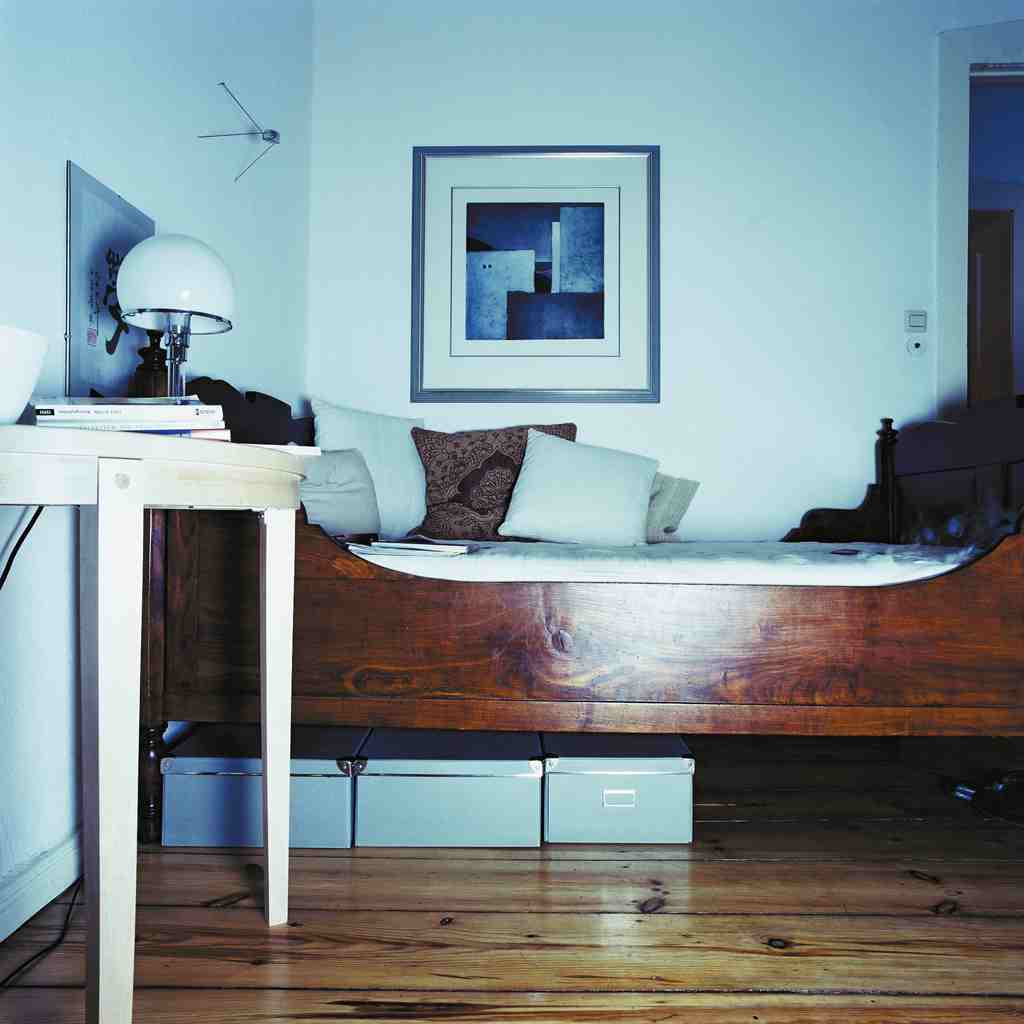 Photo Ireland            Goethe Institut Dublin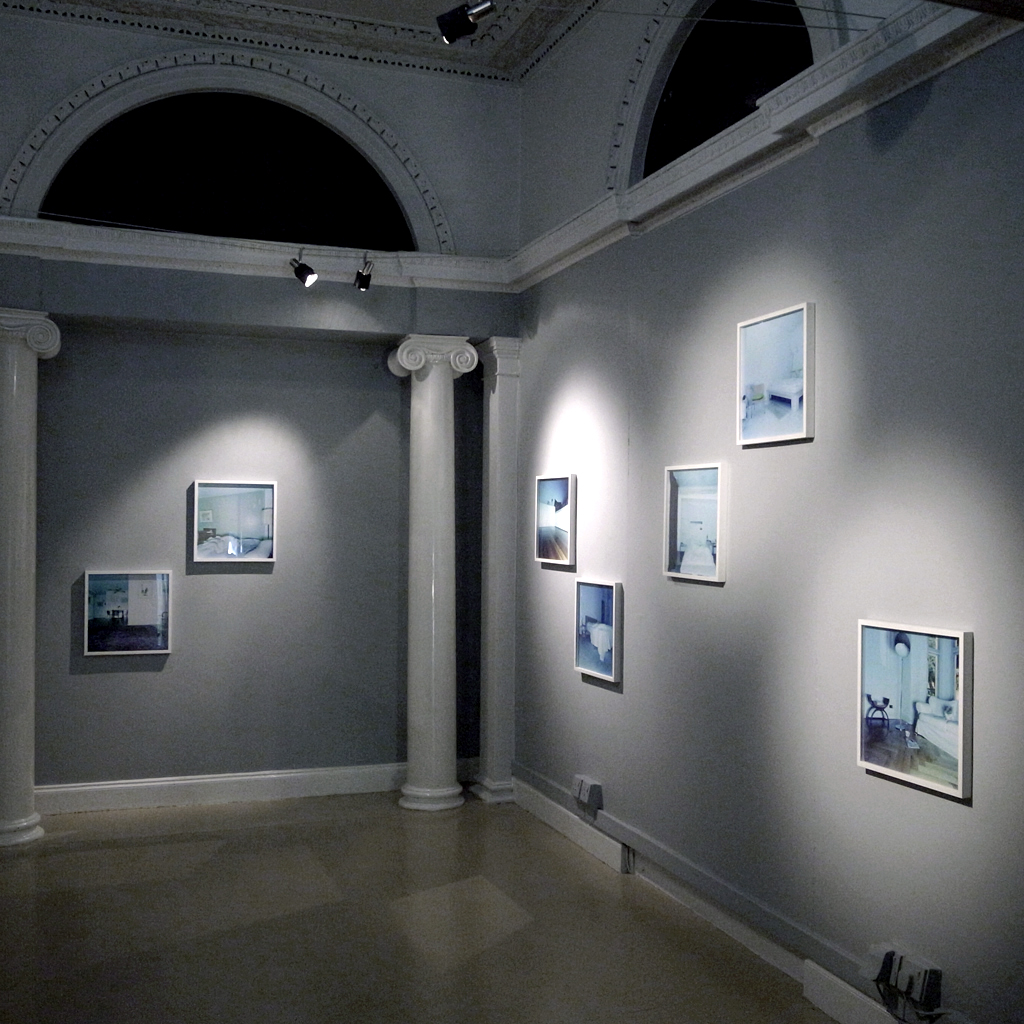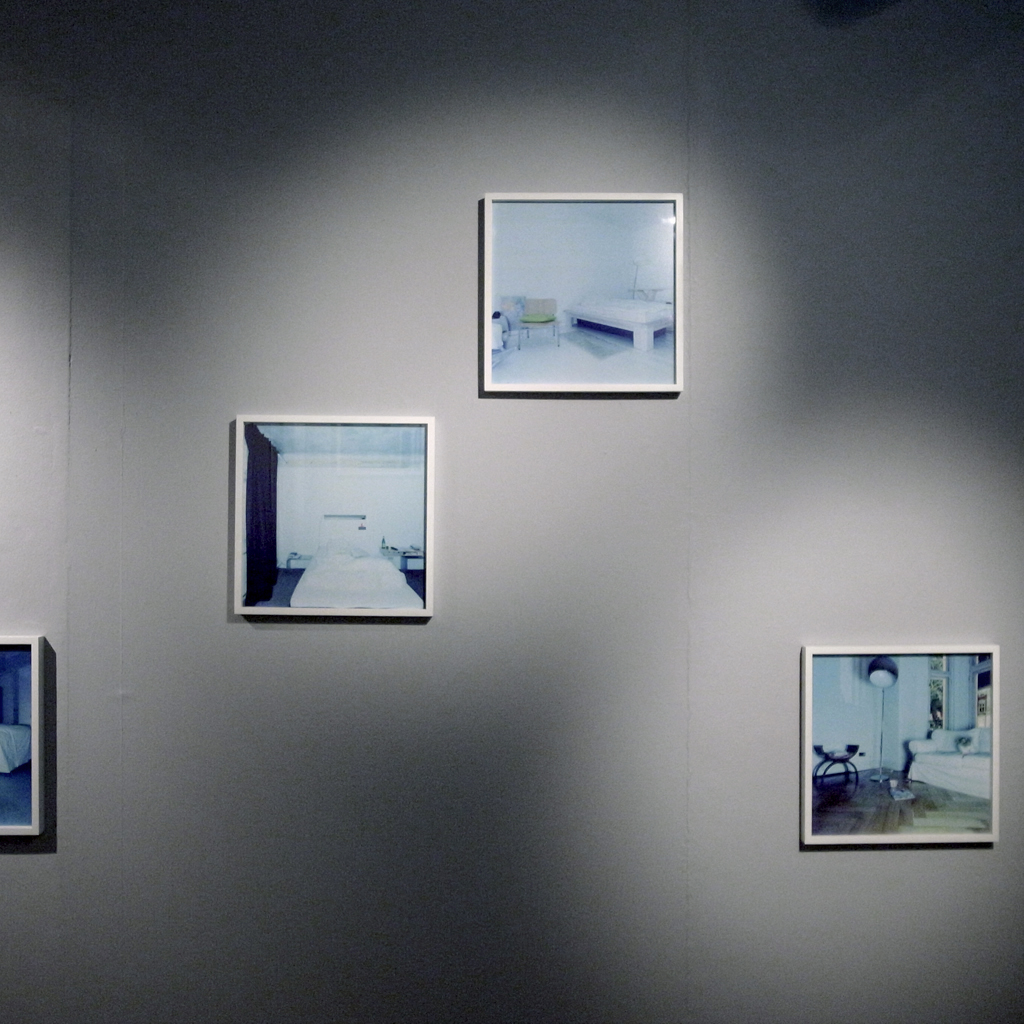 London Photo            White Space Gallery
Auf die uns alltäglich umgebenden Gegenstände fällt Licht. Die Kamera fängt die zurück-geworfenen Strahlen ein. So machen wir uns ein Bild. Ich baue meine Kamera direkt vor dem Fernseher auf. Der Blick richtet sich nicht auf die Bildröhre, sondern zurück in den Raum.
Der Raum, im dauerhaften Dialog mit den vom Fernseher ausgestrahlten Ideen, wird nun auch in das von ihm ausgestrahlte Licht getaucht. Komossa hat an einer Serie von Fernsehzimmern in Berlin und New York gearbeitet.
Während der LONDON-PHOTO 2005 werden nun in drei Londoner Wohnungen jeweils in den Fernsehzimmern Komossas Fotoarbeiten gezeigt.
Der Dialog wird fortgesetzt. Messebesucher treten in fremde Wohnungen ein. Der Focus liegt nun wieder im Auge des Betrachters. Das menschliche Auge wird zum Aufnahmegerät und kann die Einflüsse der Ausstrahlungen des Fernsehers auf die direkte Umgebung untersuchen.