In mein Interesse rückten die Wohnungen von Freunden, um dort ein intimeres Berlinbild aufzunehmen. Ich erarbeitete eine Reihe von Fensterausblicken unter dem Titel "Berliner Zimmer". Das Zusammenspiel von Interieur und Exterieur markiert das Aufeinandertreffen von privat and oeffentlich inszenierter Buehne.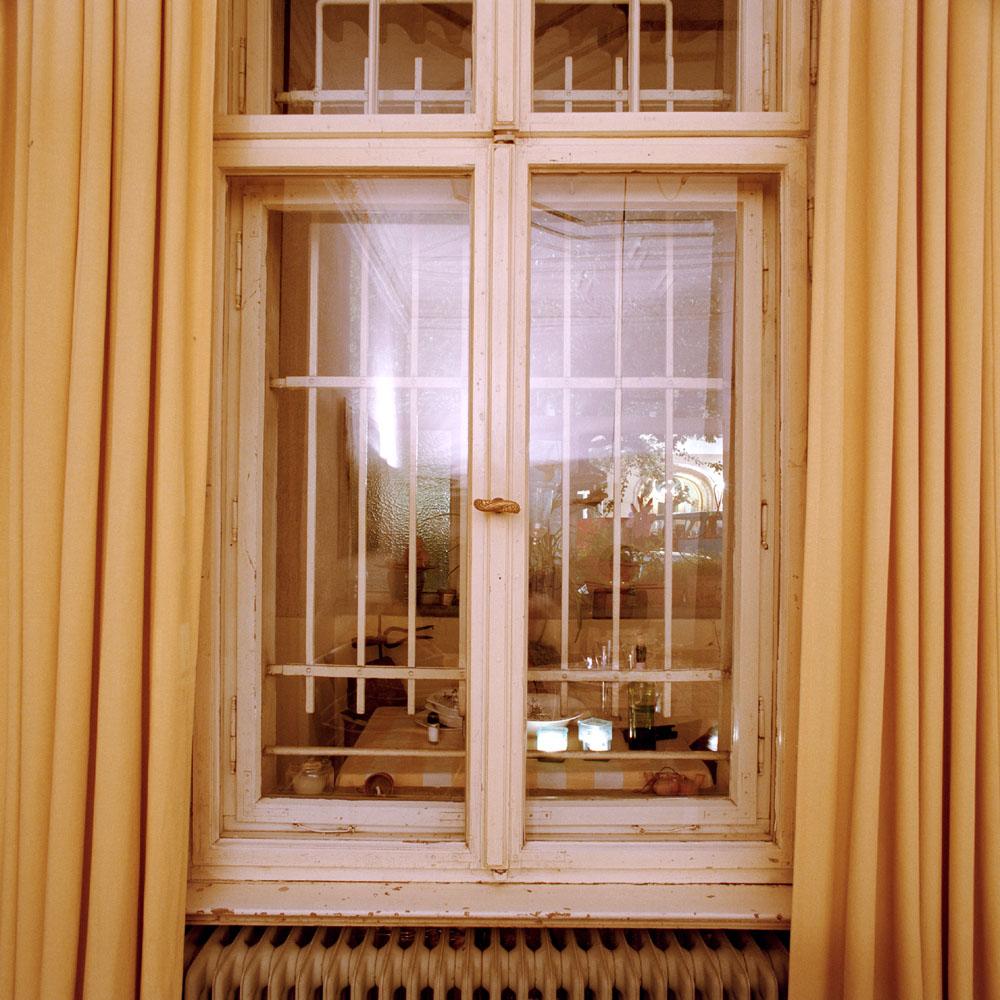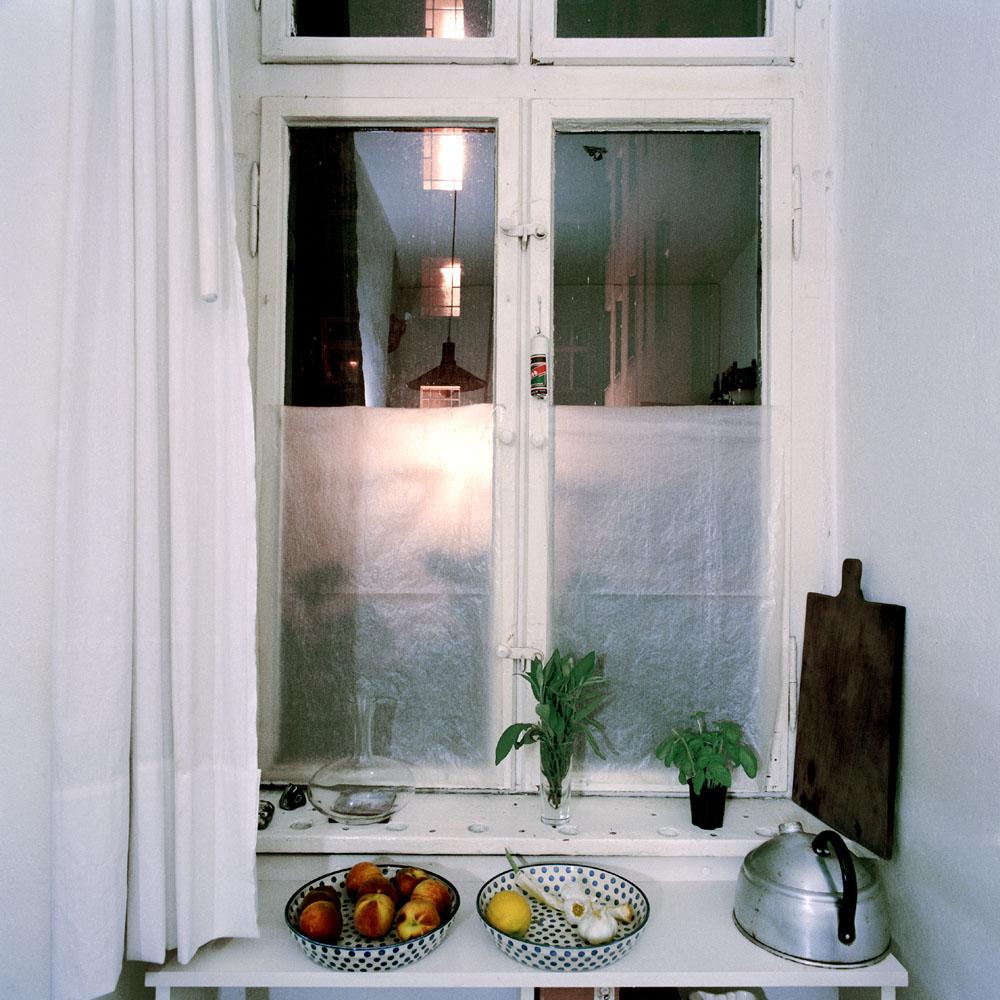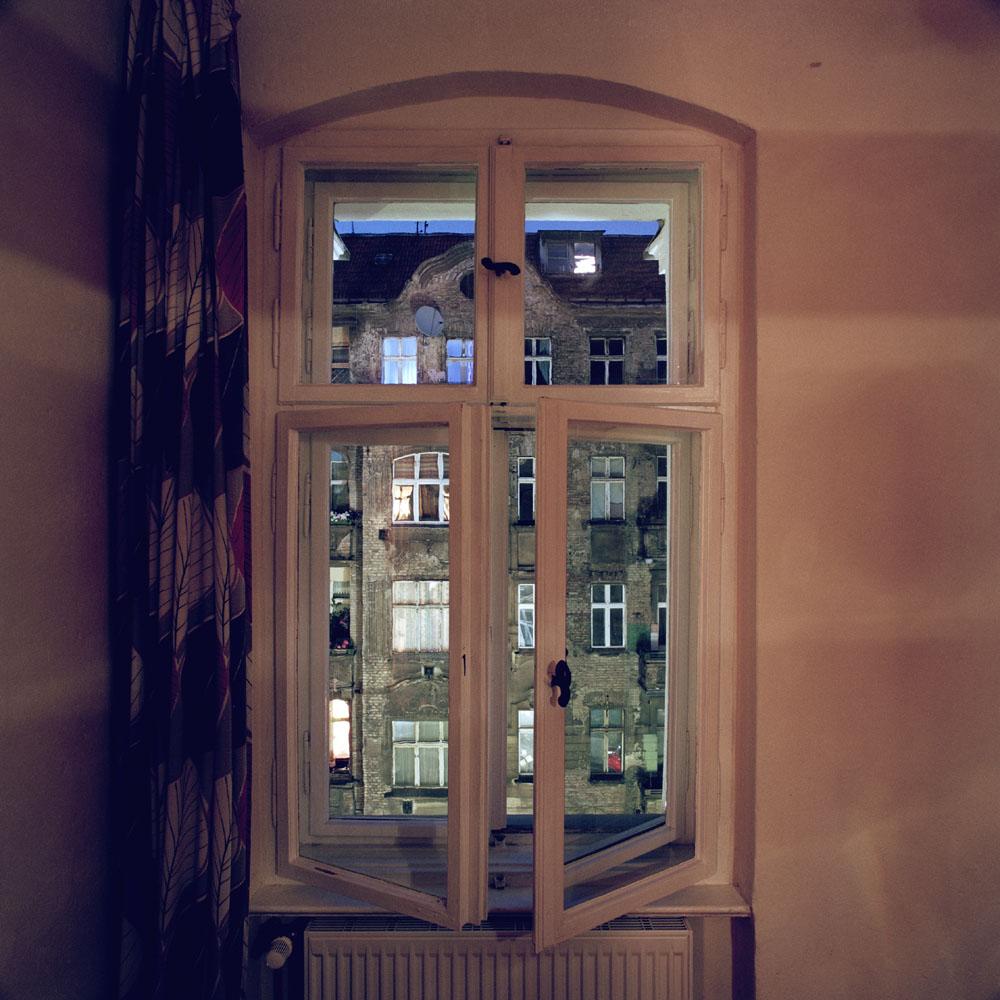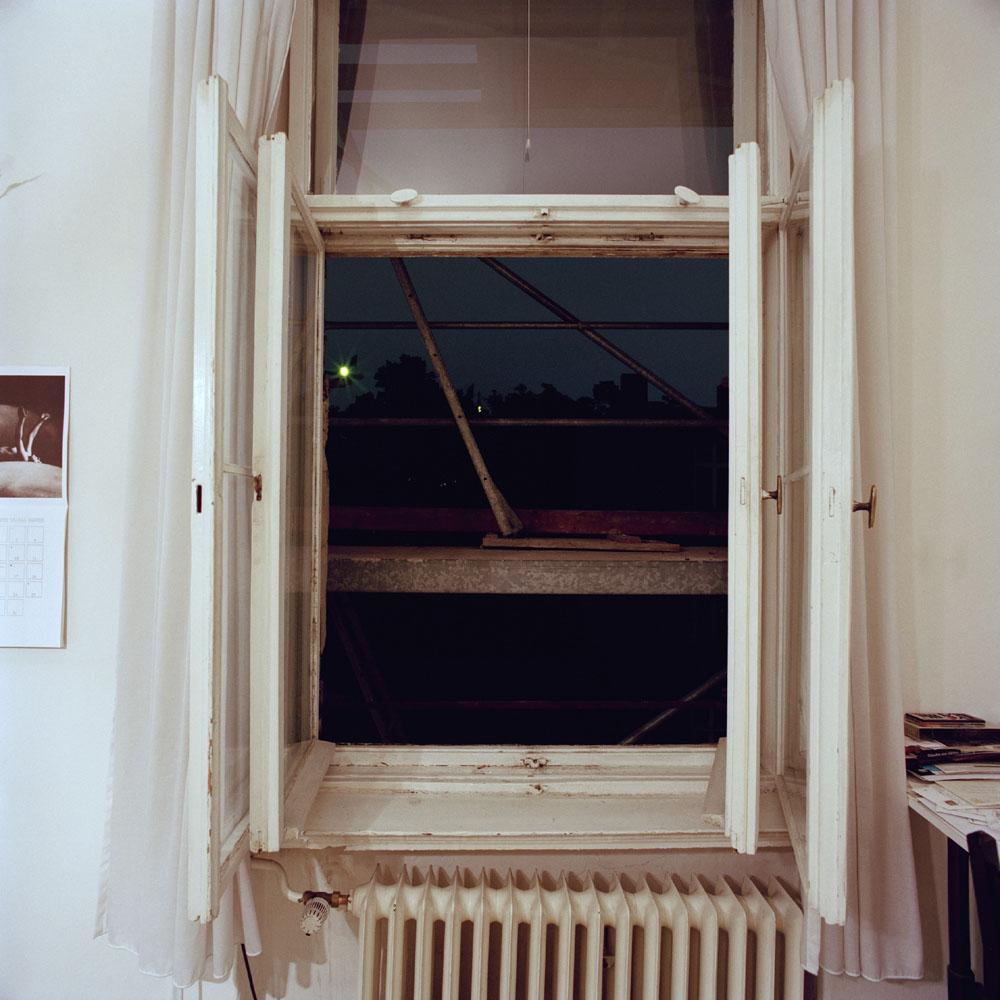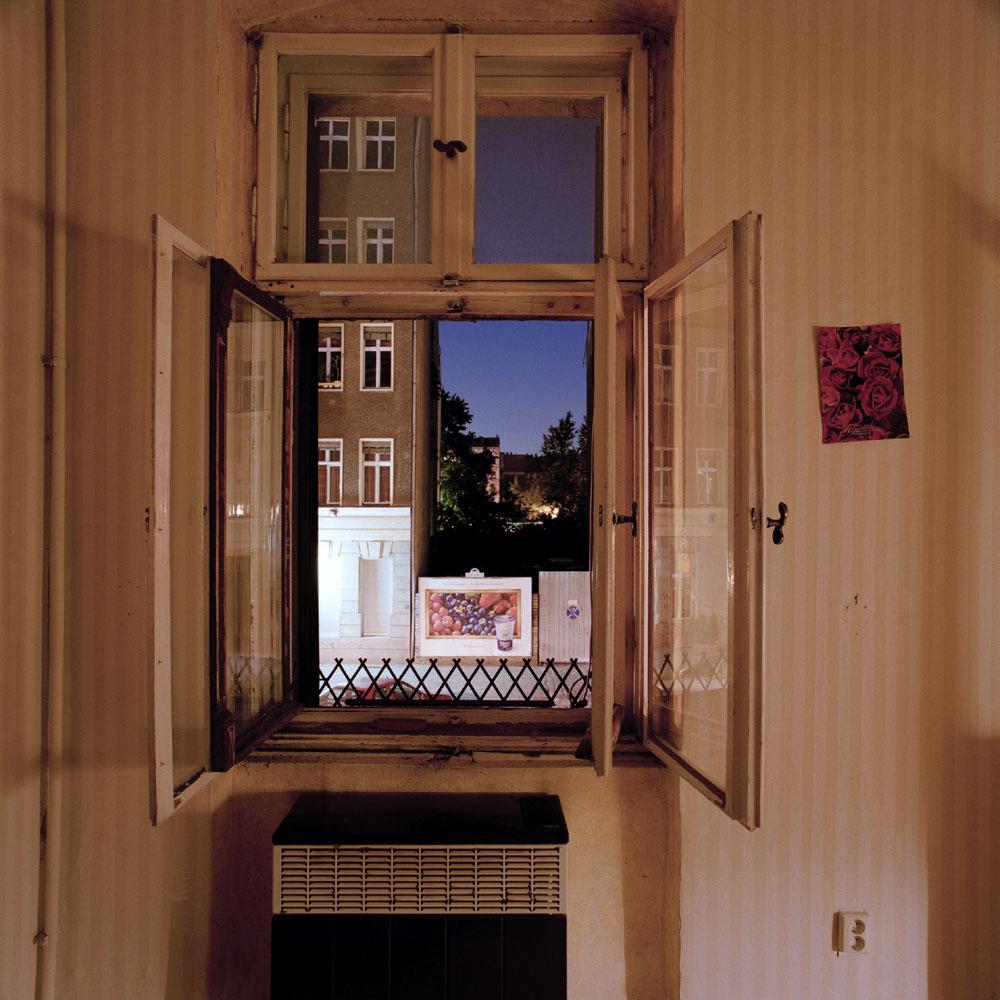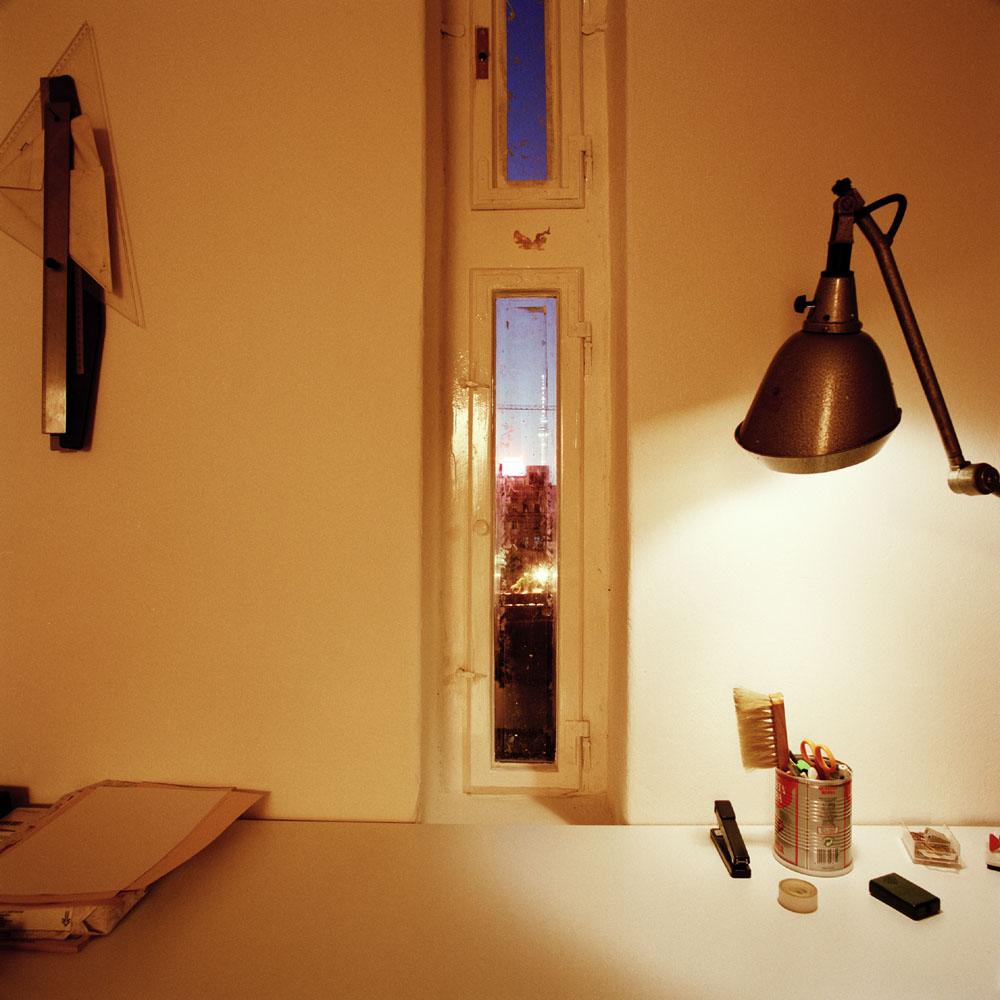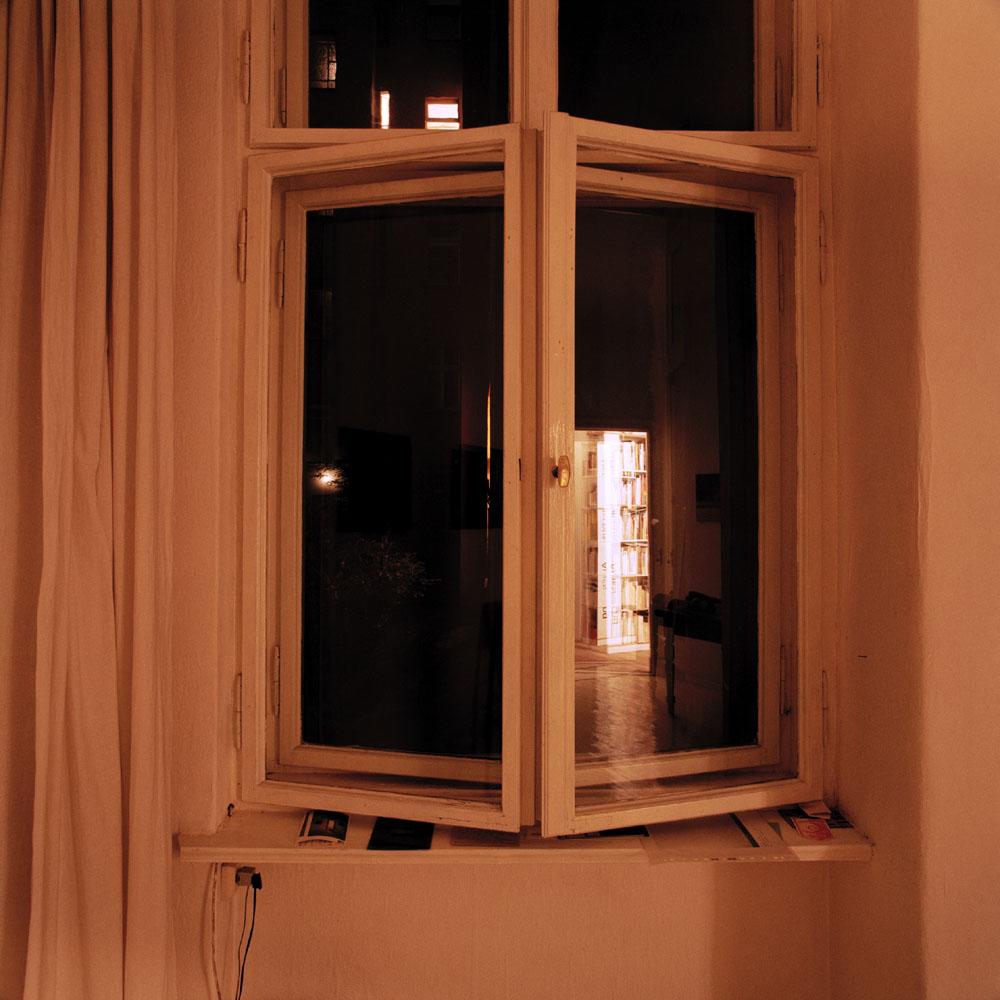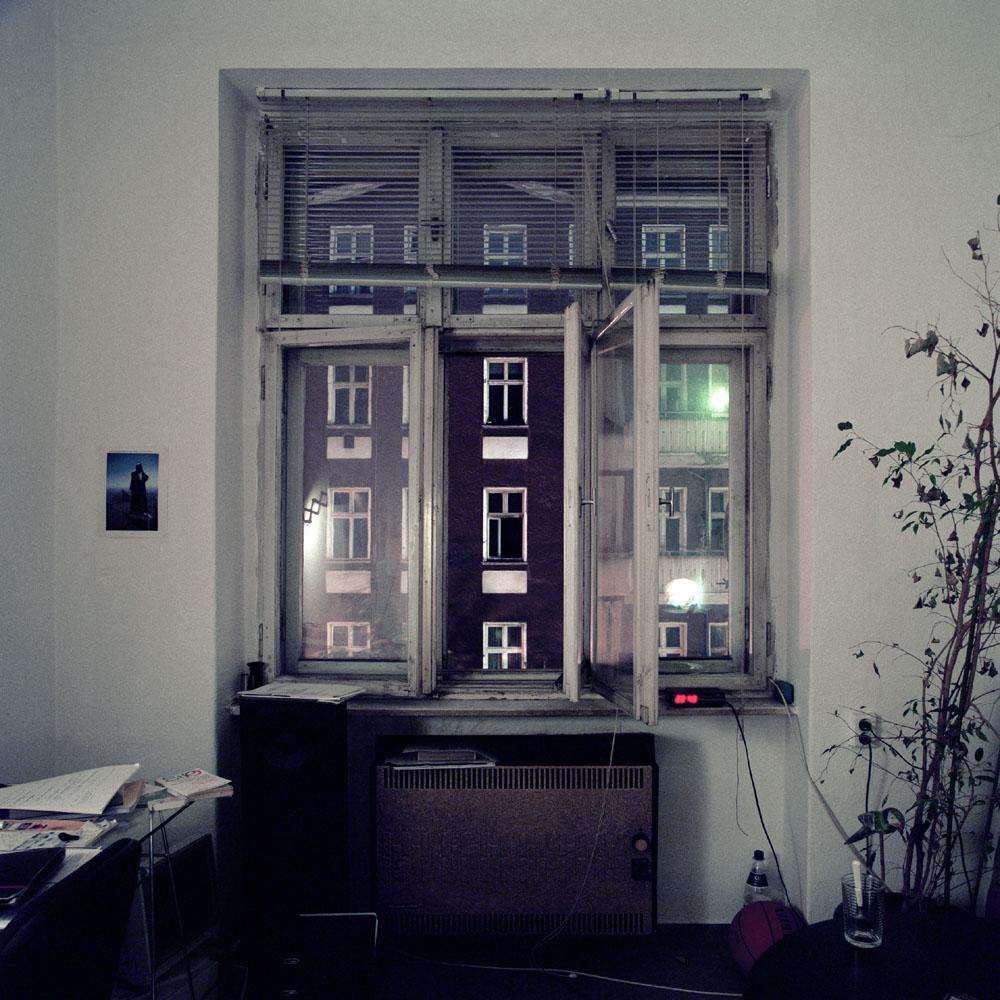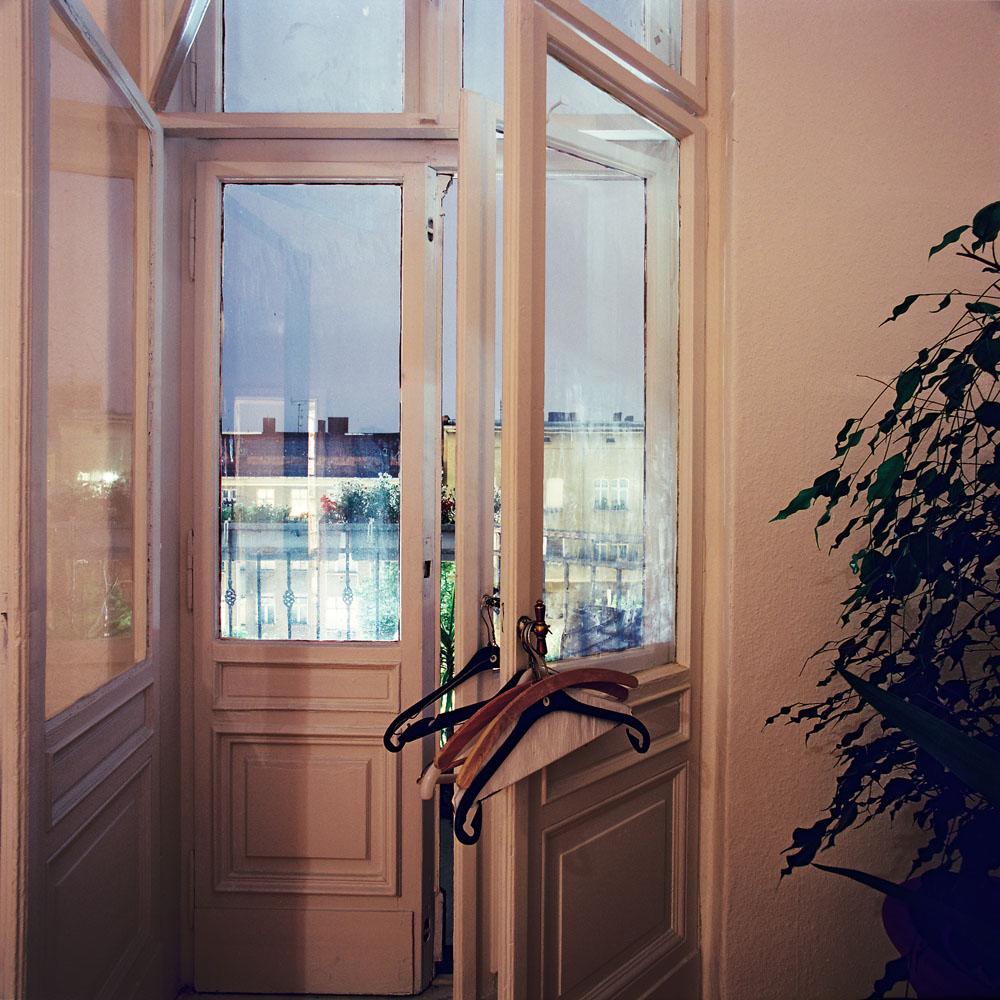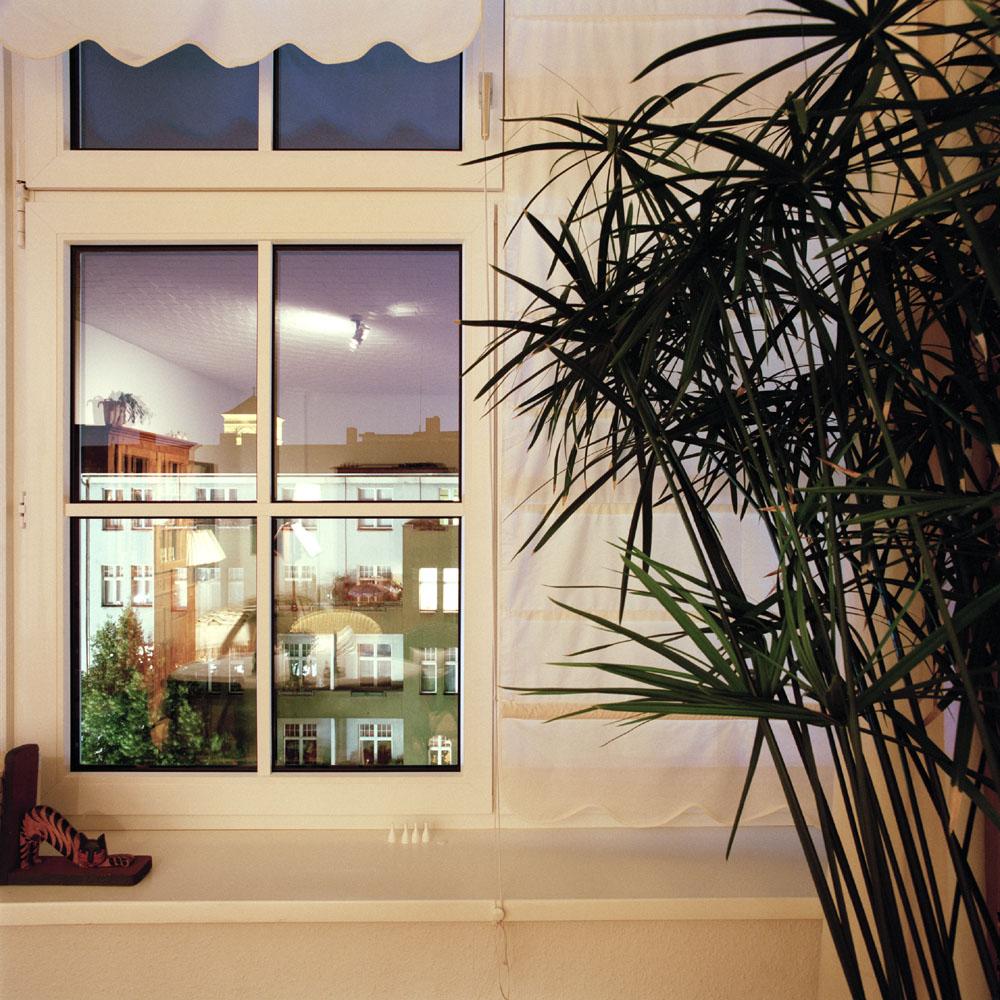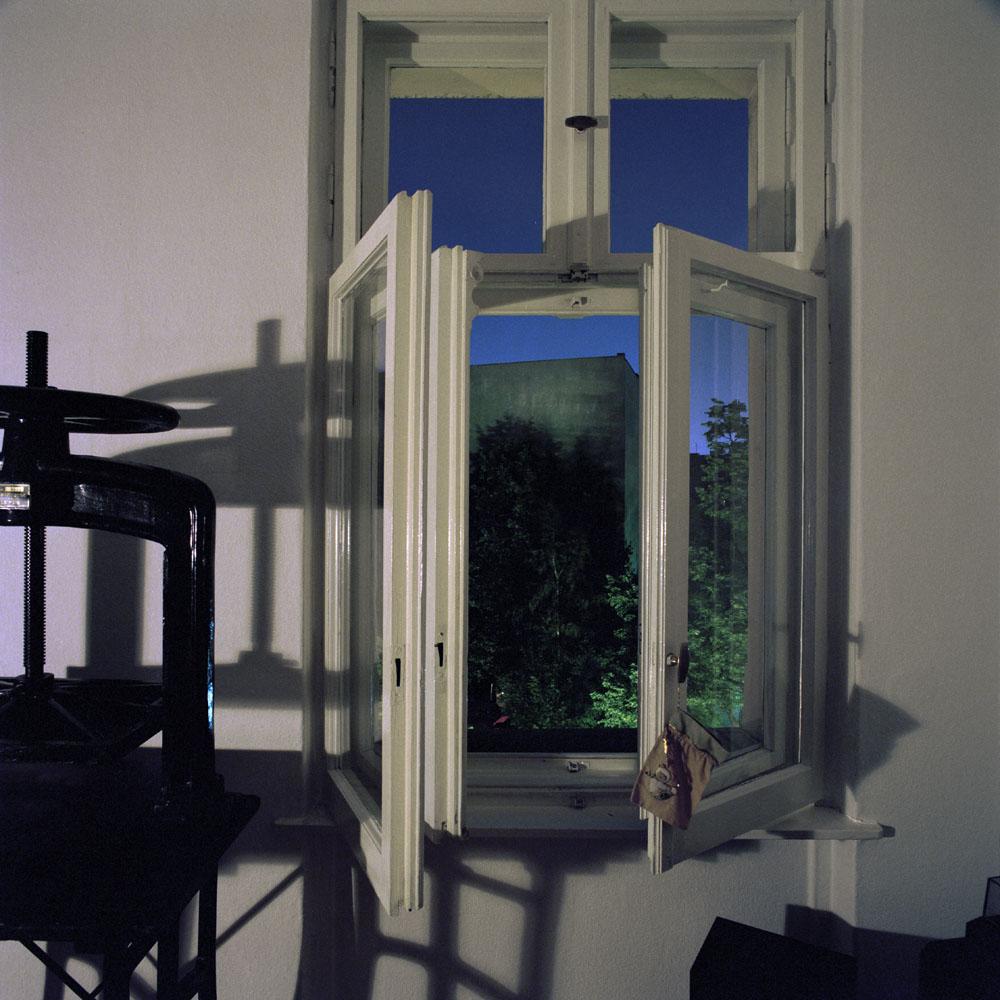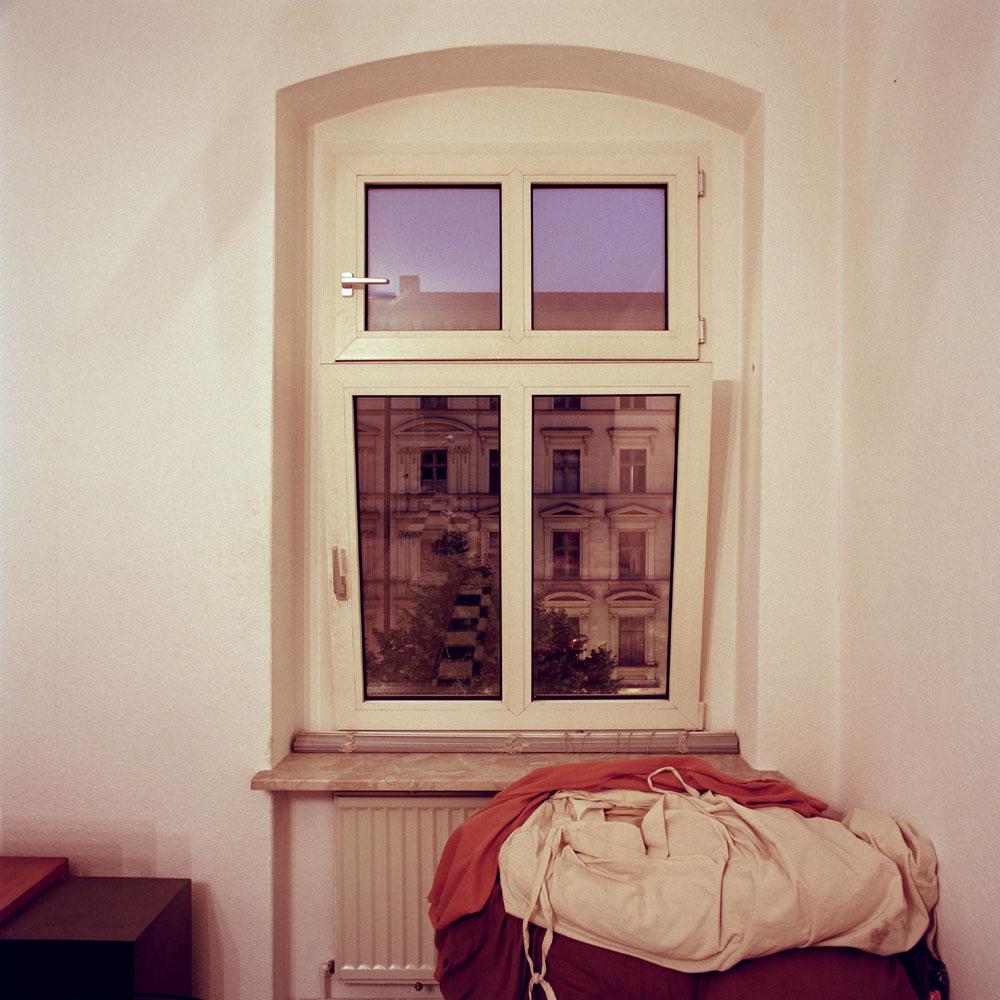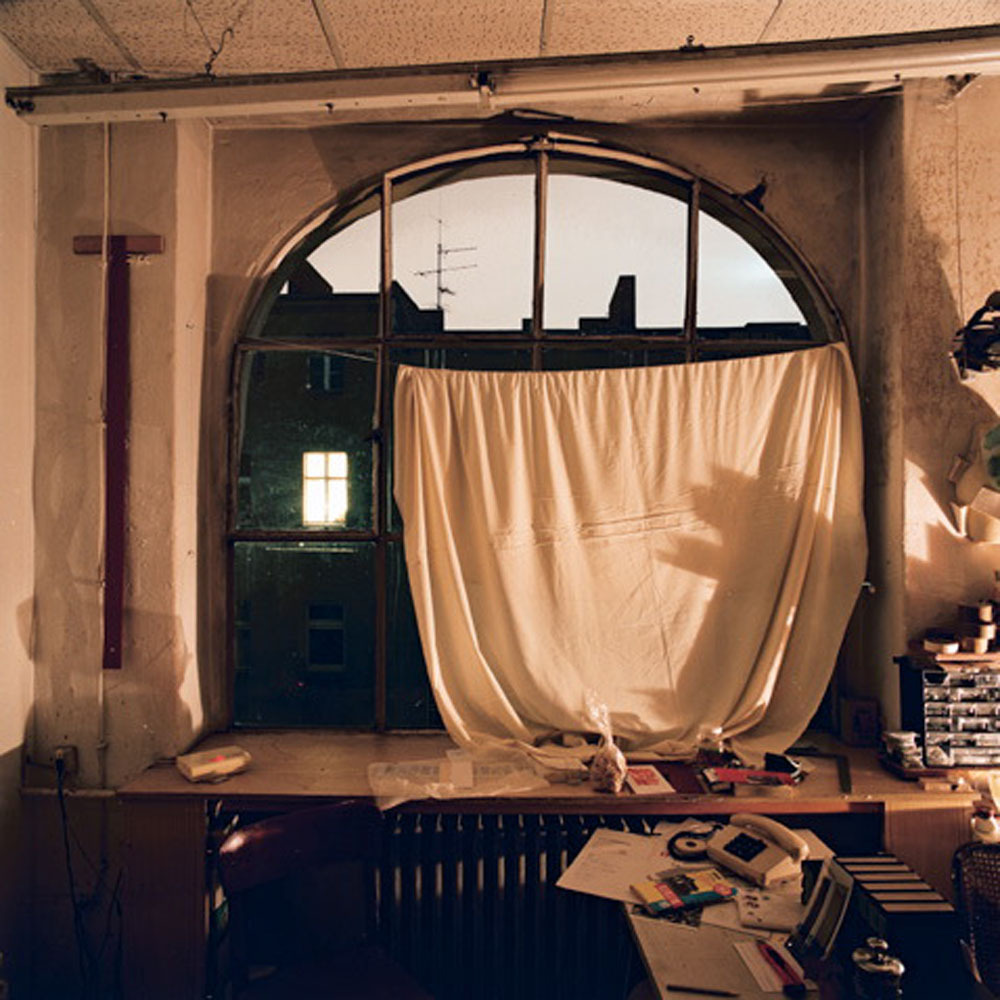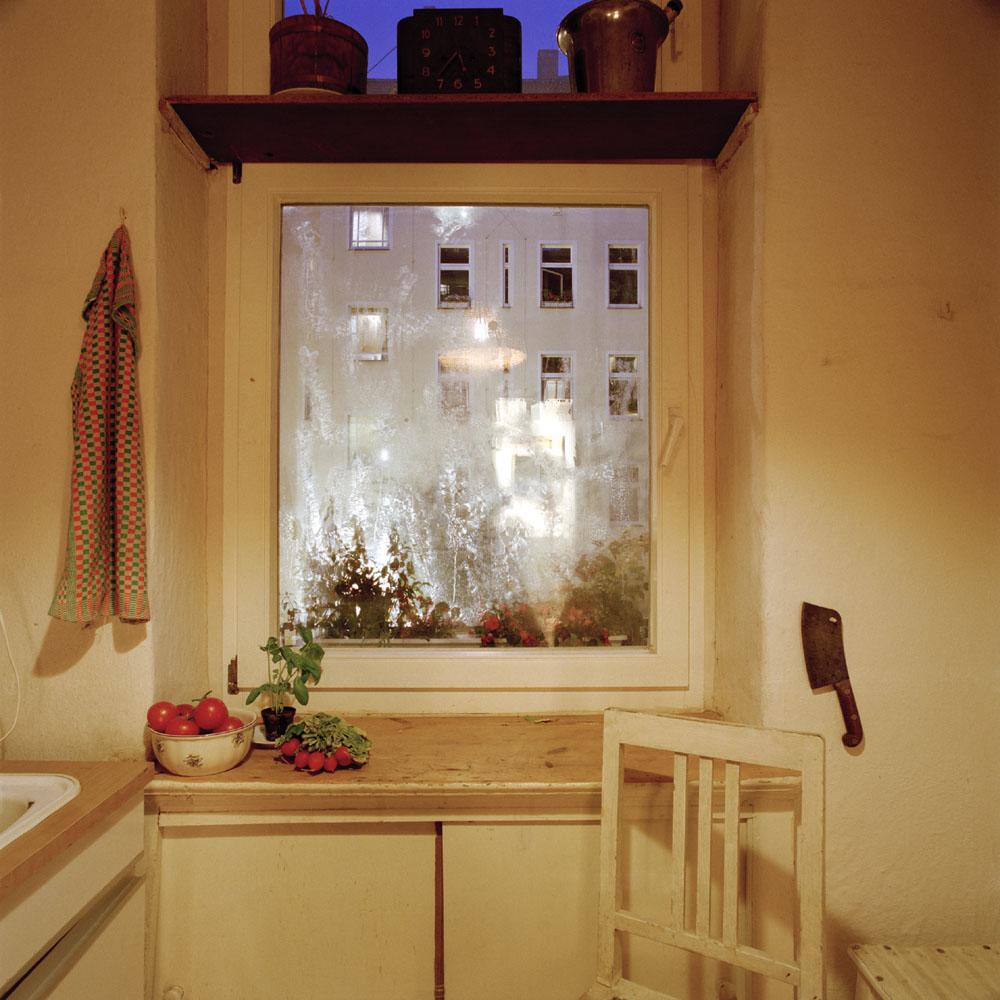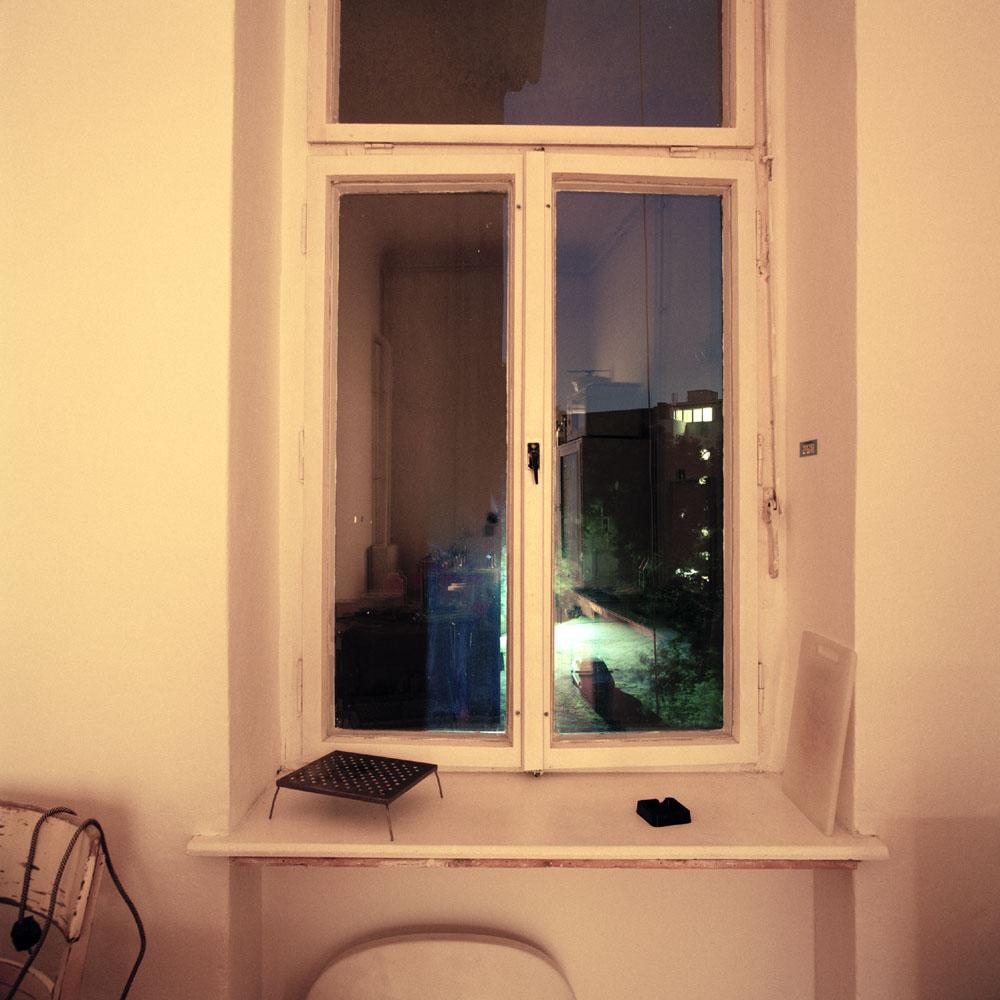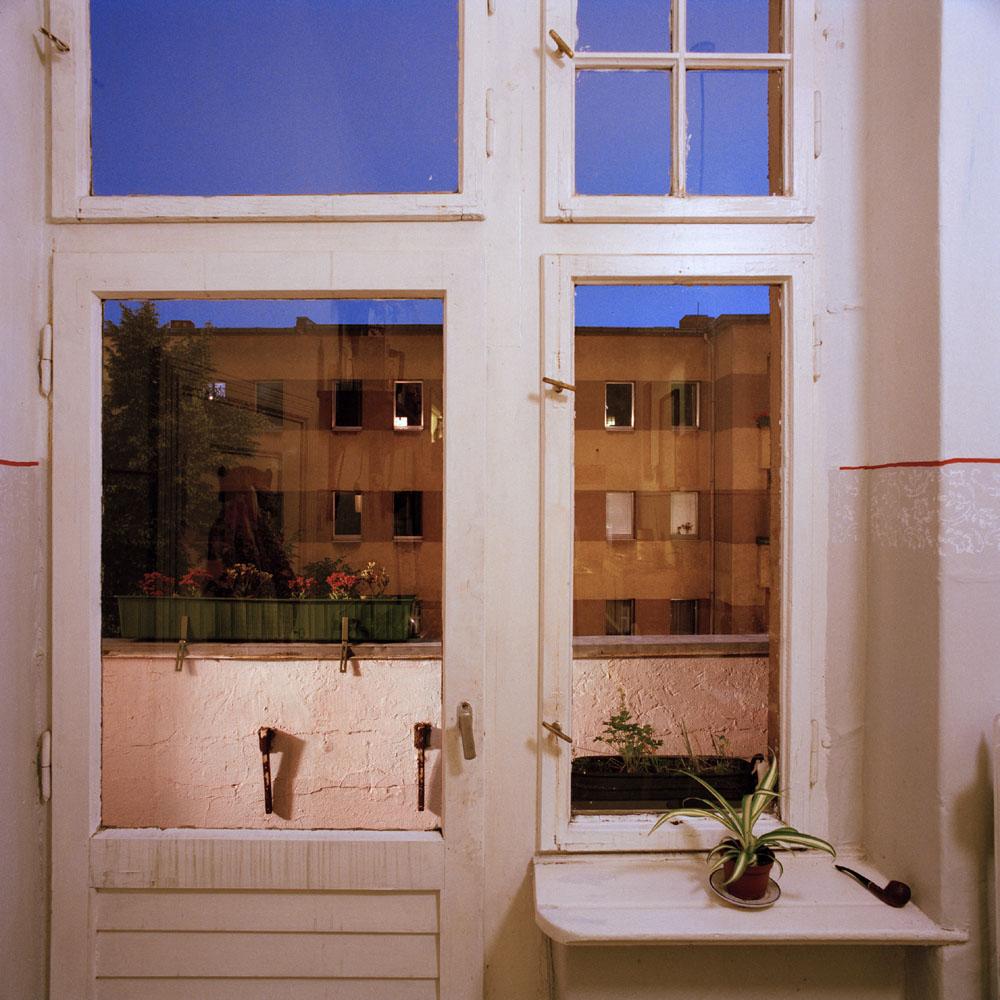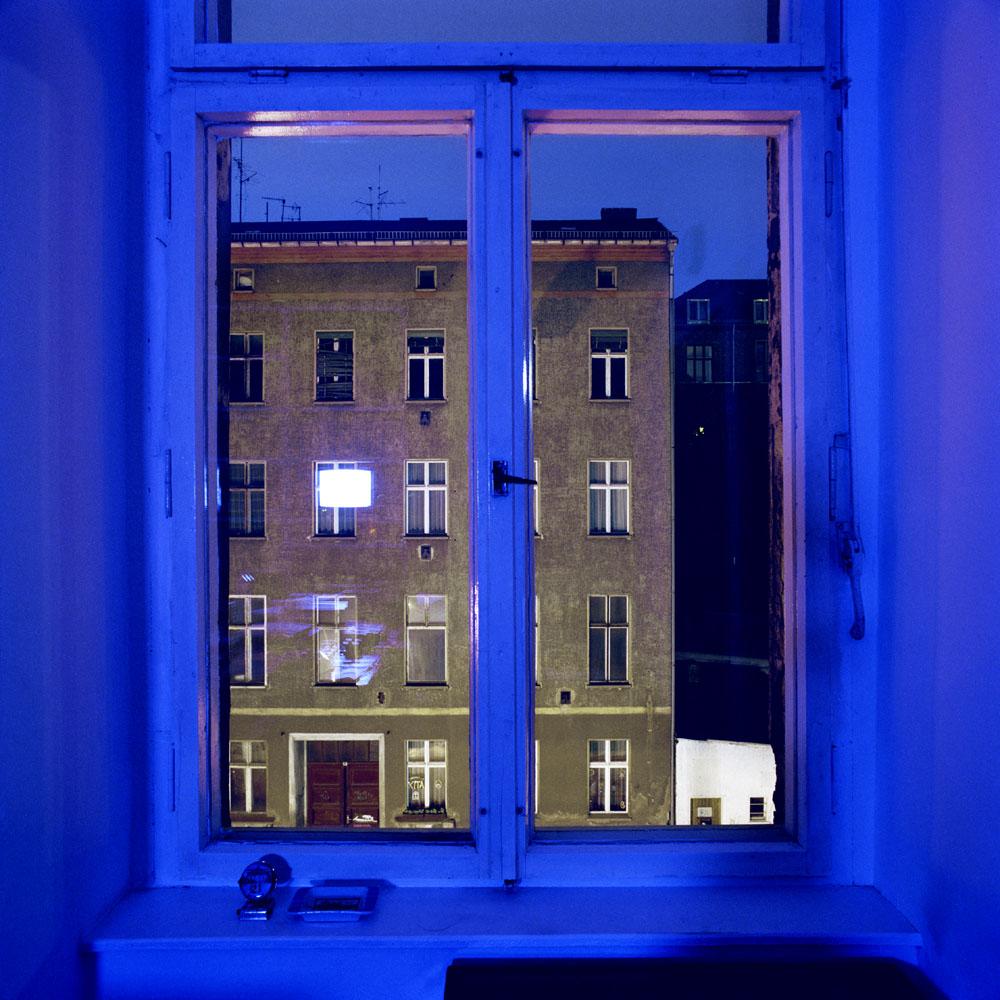 Aus dem Buchschuber mit Texten von Jens Komossa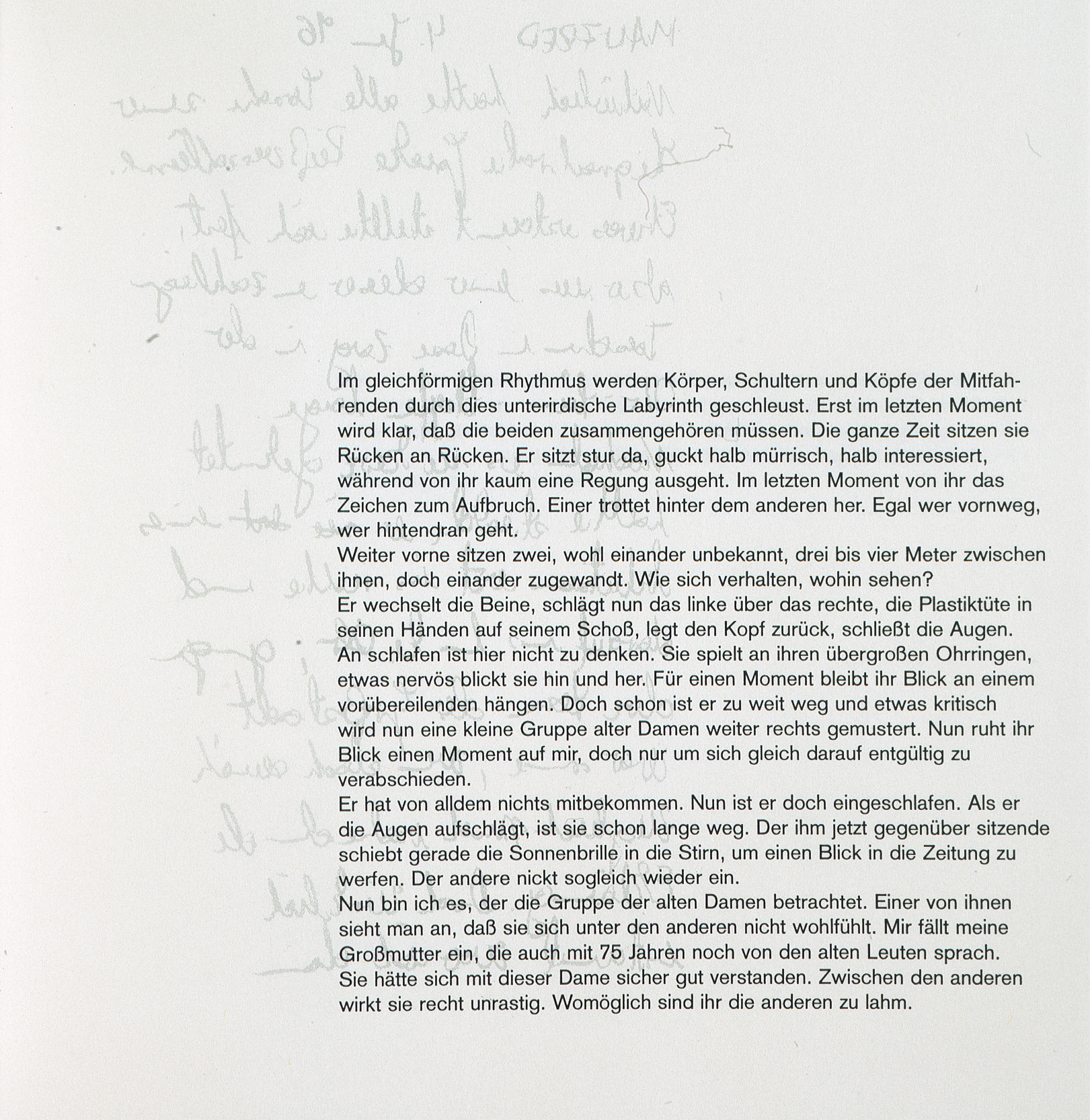 Exit Magazin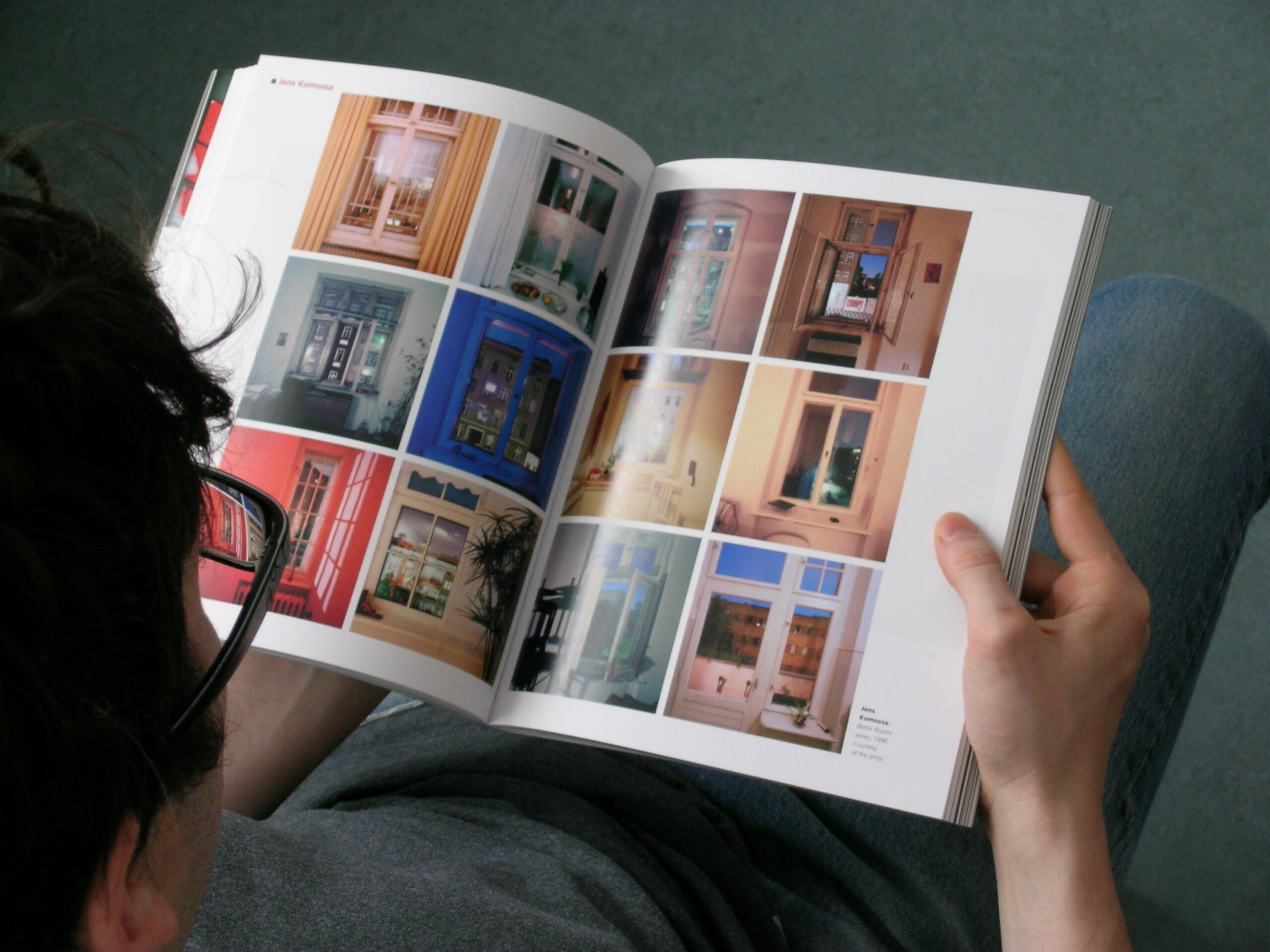 Ausstelung Sabine Schmid London

Jens Komossa Berliner Zimmer / Berlin Rooms
"I like to concentrate on one image only and do that really well" says Jens Komossa about his night photography. His mechanical working method demands a high level of economy in his creative thought process and in the execution of works. With a long exposure of roughly five hours, during which time the lens collects all the natural light it is surrounded by, the artist only manages to work on one image per night.
The camera captures the rays that bounce back and while the eye perceives the light at night as white it possesses actually very different colours: green, orange, yellow… The colours in Komossa's photographs are strong and at first glance, we don't realize that these colours are not the colours of daylight. They certainly strike us at times as unusual in their extremes of coldness or warmth.
Night photography is what technically and aesthetically inspires Komossa; he works in series. The present series 'Berlin Rooms' consists of 38 works, which are all shot in private spaces around Berlin. Looking from an inside perspective out into the urban landscape of Berlin at night, the series is a personal portrait of the city as well as an indirect portrait of the person inhabiting the space. The sociological aspect of the series is the resonant motif. The space in which the individual lives becomes a stage for a presentation of the self. While there is an absence of the person in Komossa's works, it is through glimpses of their created stage, that we are presented with their human existence.
Jens Komossa Berliner Zimmer / Chambres Berlinoises
« J'aime me concentrer sur une image et faire de mon mieux, » dit Jens Komossa sur sa photographie de nuit. Sa méthode de travail méchanique exige des économie importante dans ses pensées créatives et dans l'éxécution de ses travaux. Avec des temps d'exposition qui peuvent aller jusqu'à cinq heures, durant lesquels la caméra enregistre toute la lumière naturelle qui l'entoure, l'artiste ne réussi qu'à travailler sur une seule image chaque nuit.
La camera enregistre les rayons qui rebondissent de partout, et tandis que l'œil perçoit la lumière de la nuit comme une lumière blanche, elle consiste véritablement de divers couleurs : vert, orange, jaune… Les couleurs dans la photographie chez Komossa sont très intenses, et à première vue, on ne remarque pas que ce ne sont pas les couleurs du jour. Elles sont particulièrement frappantes pour leurs extrèmes de chaleur et de froideur.
La photographie de nuit est ce qui inpsire Komossa techniquement et esthétiquement ; il travail en séries. La série actualle « Chambres Berlinoises » consiste de 38 œuvres, tous photographiés dans des espaces privés à Berlin. Regardant d'une perspective intérieure sur l'espace extérieur qu'est la nuit urbaine de Berlin, la série est un portrait intime de la ville aussi bien que des résident des chambres. L'aspect sociologique de la série est le motif résonnant. L'espace qu'habite l'individu devient une scène pour la présentation du soi. Bien qu'il y ait une absence de personnes dans les œuvres de Komossa, les scènes que construisent ses personnes nous présentent leurs existences humains.